Hey everybody!!!
BOY, are we having a snowstorm here!! Mom even came home early yesterday! This morning she took us all out to play, and she took some photos. Hope you enjoy them!!
Here's some group shots!
And here's some individual shots (in alphabetical order except for foster Peat who is last 'cause he has lots of photos! Mom's getting ready to put him up on the NEBCR site):
I'm first! ArthurGOOD!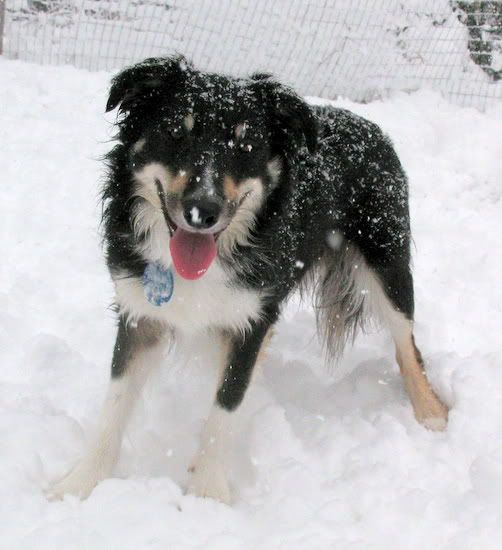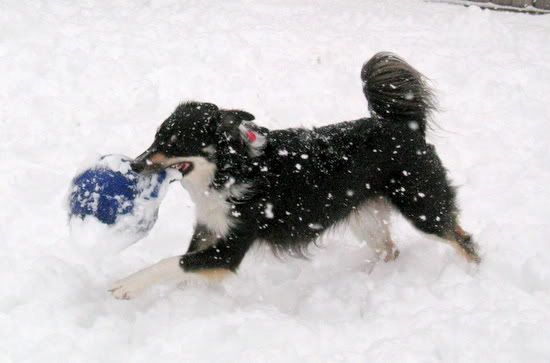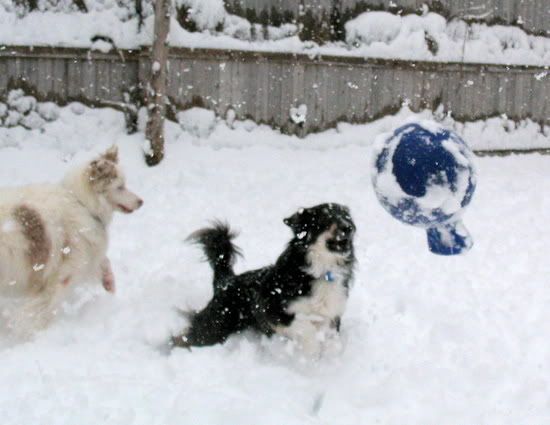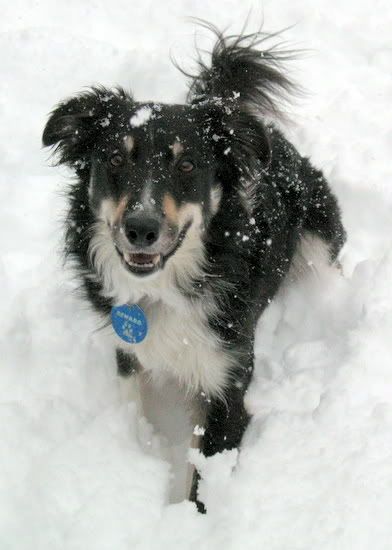 Then is Caper!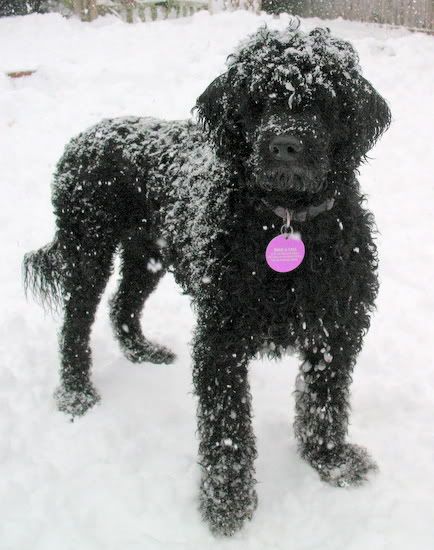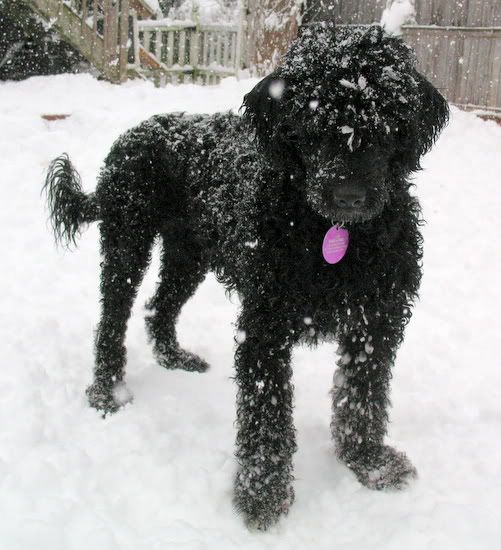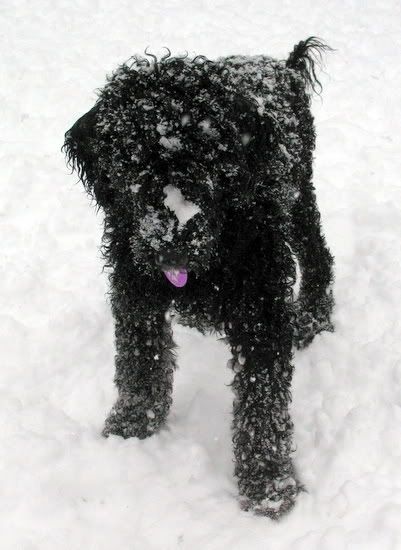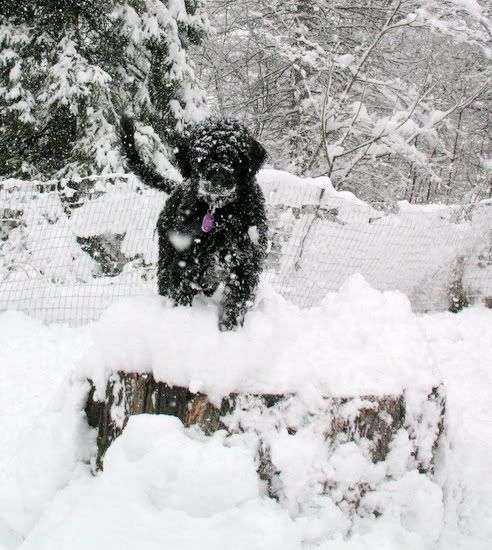 WOOF!
ArthurGOOD!