My Auntie Em was having withdrawals of me so here are some pics for her! Here is me on my bed before my auntie Em gave me a chair for a birthday.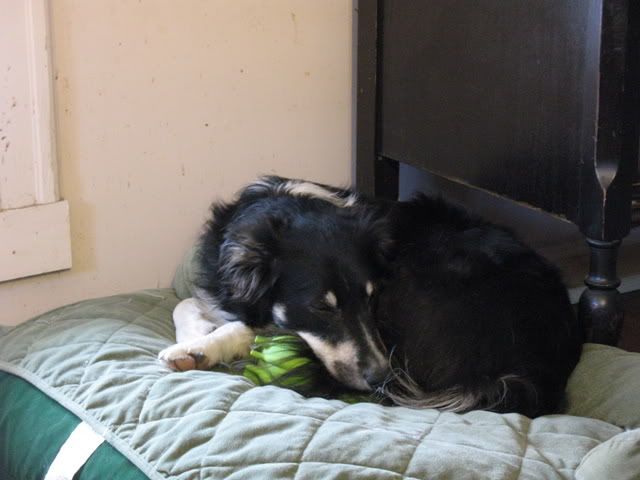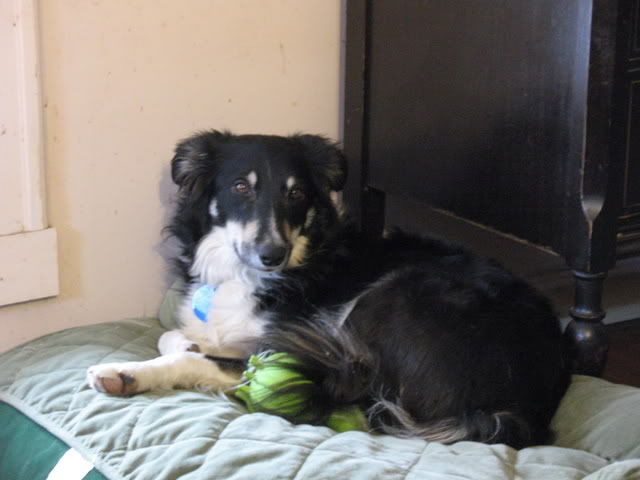 Here is me on my bed once it got moved next to moms bed.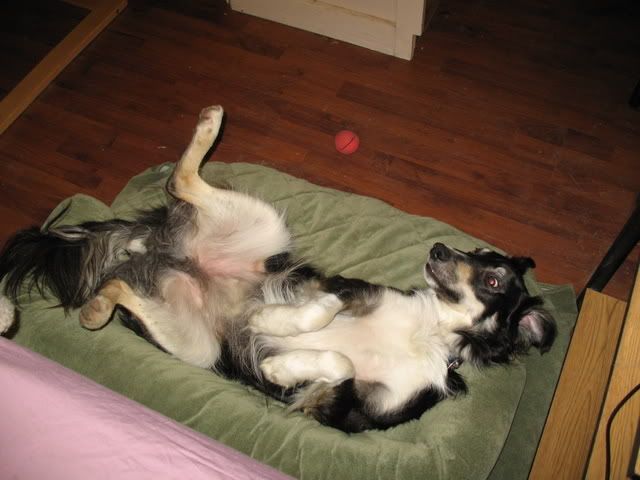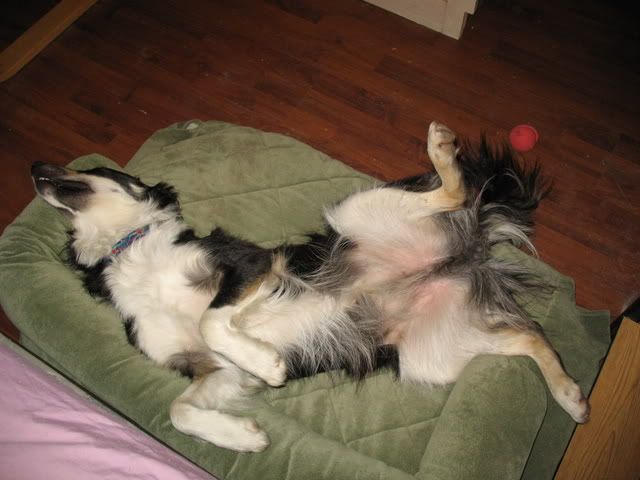 This is my new chair from Auntie Em! That damn cat is in it, though! Auntie, help!!!!!!!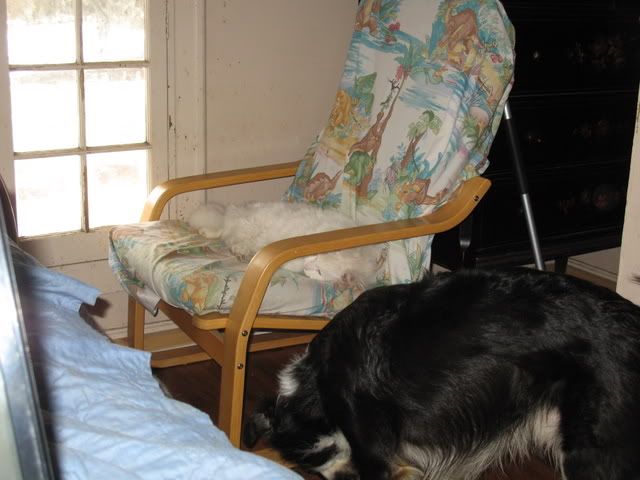 Ah, that's better. Say, isn't my tail quite long?!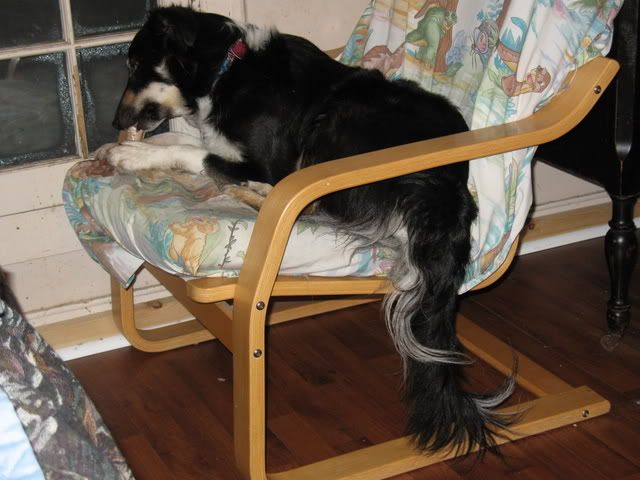 My mom is so boring when she is doing schoolwork.


She did bring me a new toy today though!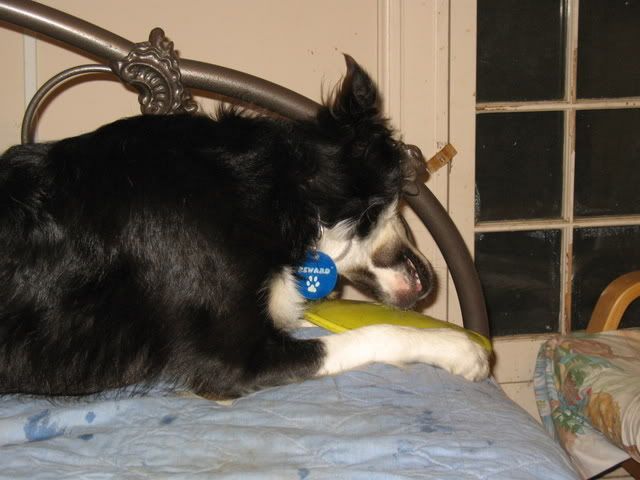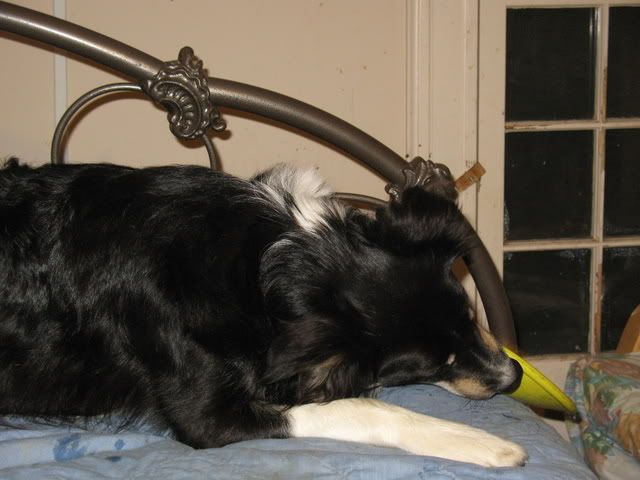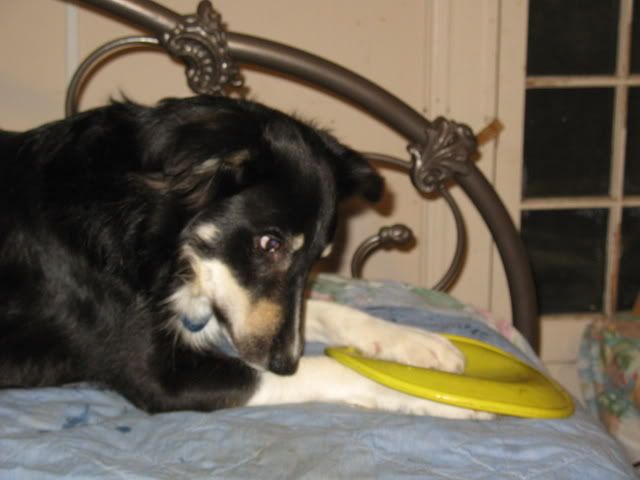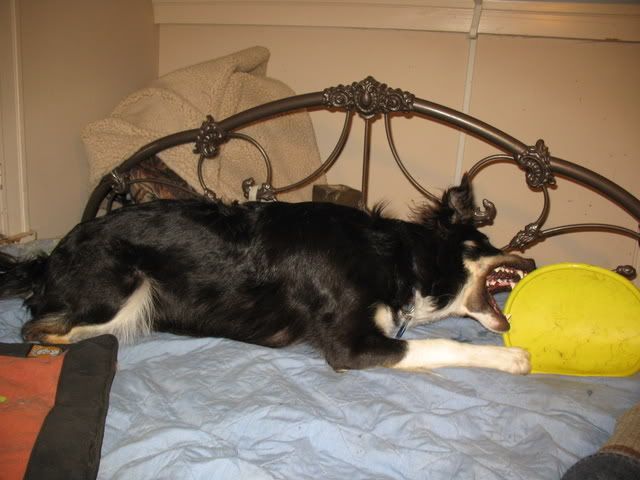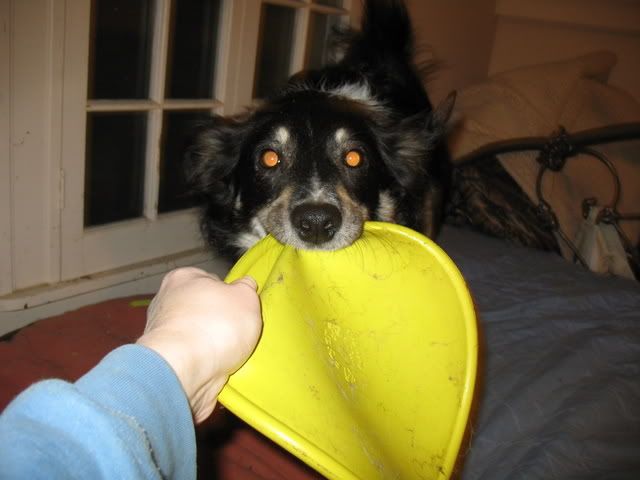 Well, there ya go Auntie! I hope you are happy now! Mom's trying to get a video of me playing with it up too, but it's not cooperating! Maybe later!
WOOF!
~ArthurGOOD!