Hey everyone! My mom took me (and my foster brother Peat, I wasn't too happy about that!) on an outing tonight, and we gots new toys!!! Lookee here:
Here is foster brother Peat getting a belly rub from one of the employees:
and here are some puppy toys mom got. They are not for me! But I inspected them - quality control, you know!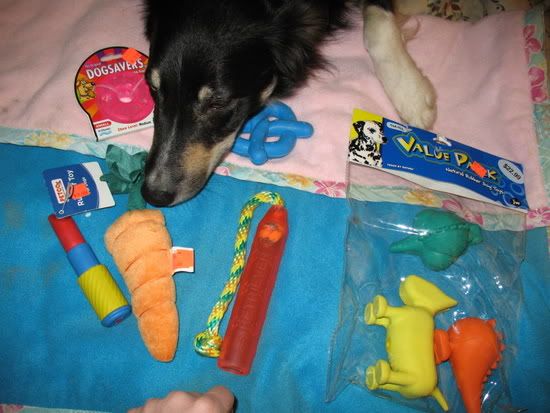 Hope you enjoyed looking!