I told you I was going to have some good news to share. Dahli-lama has some good news too!
Her good news first! Her brother Moss came to visit. At first, he didn't seem happy to see her at all, and kept fighting with her. Mom had to carefully monitor and make sure everything stayed very calm and redirect when it started to go south. She was finally able to get some good videos of appropriate play, though! Bonnie was a great nanny dog, too.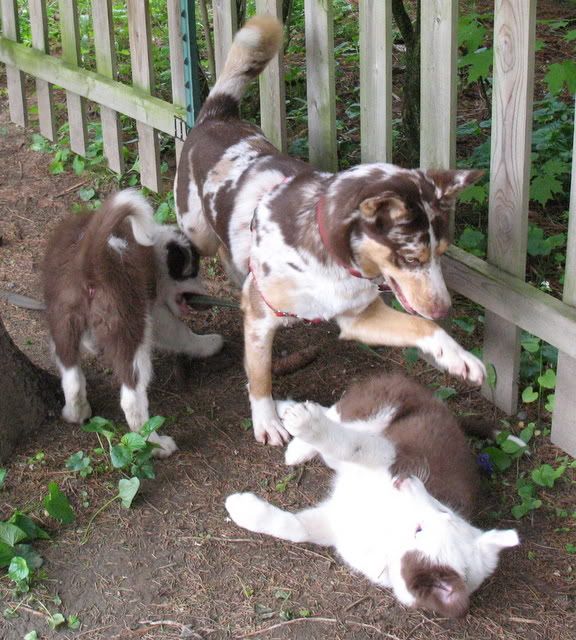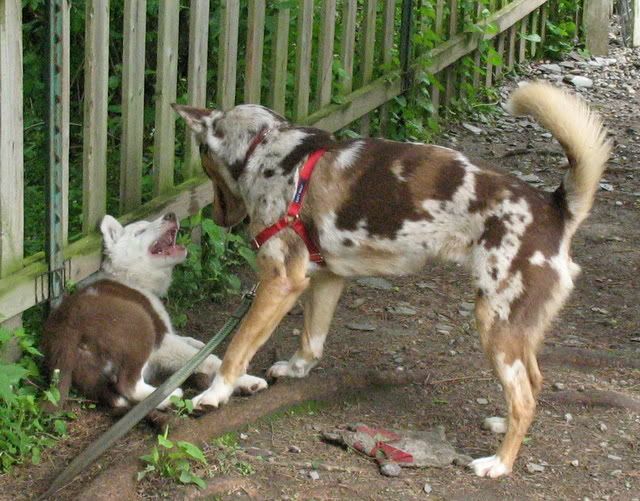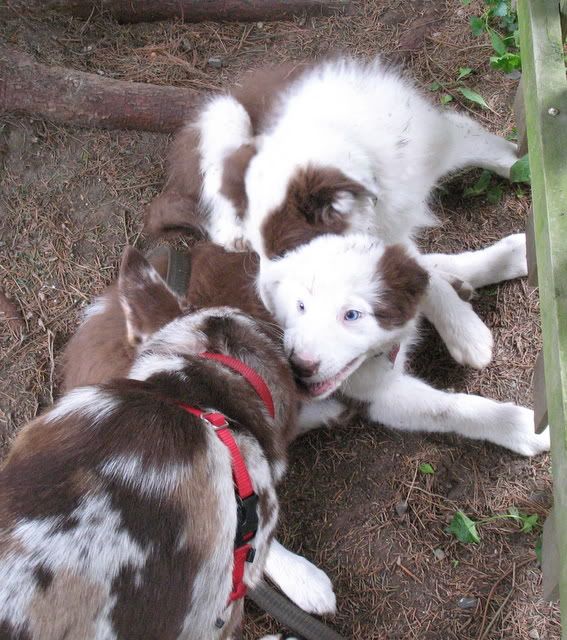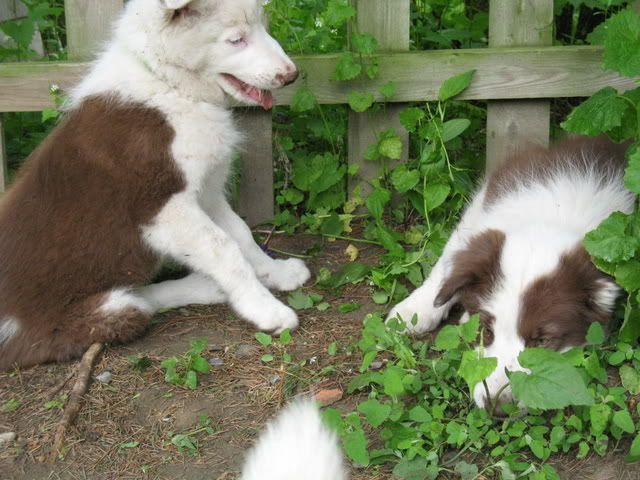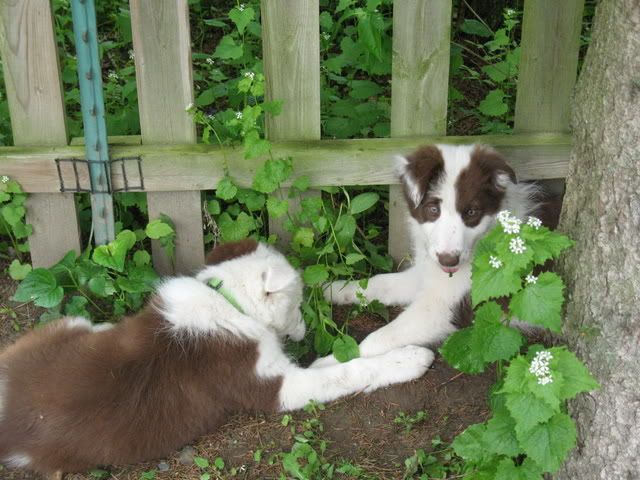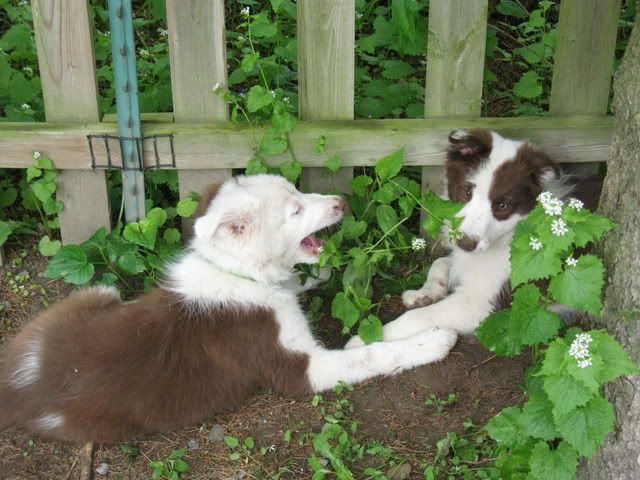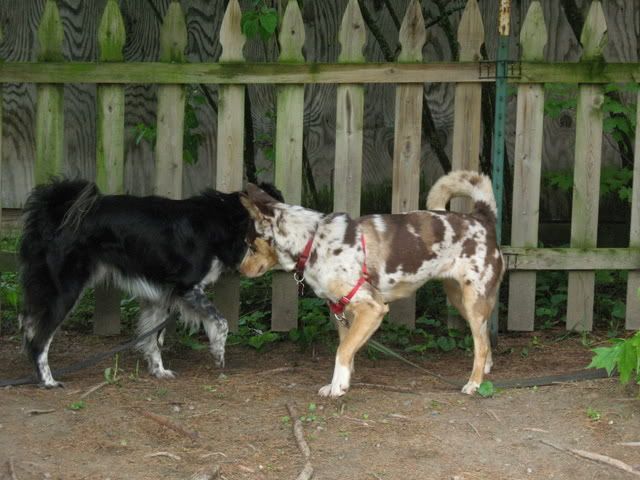 Here is Bonnie meeting my speckly twin!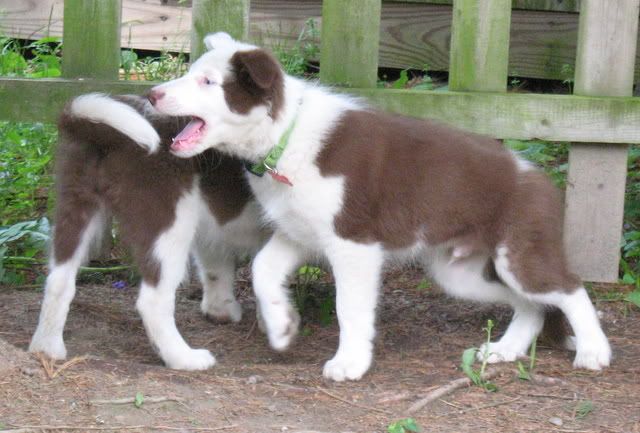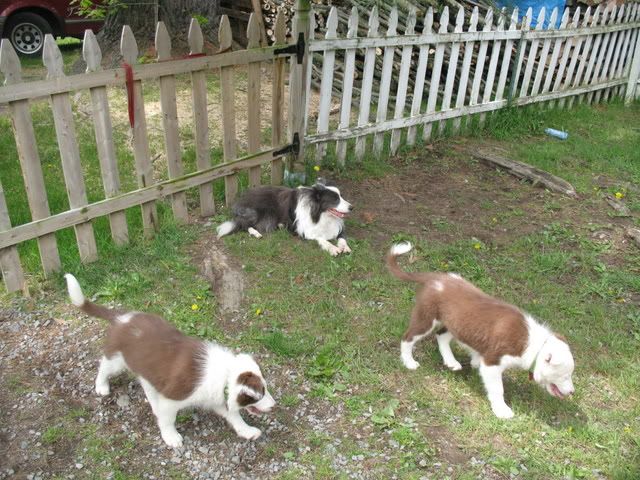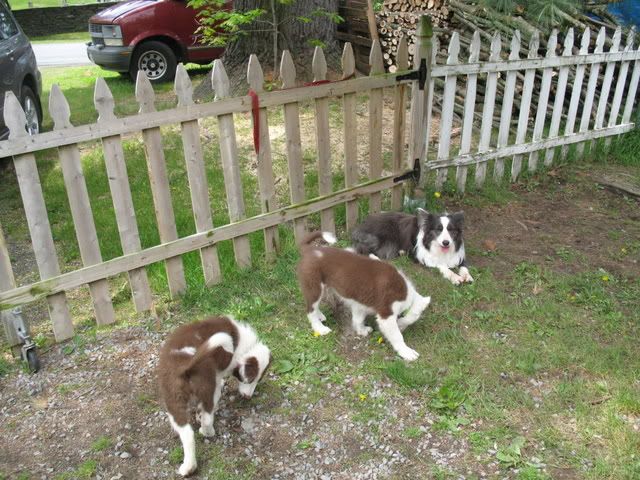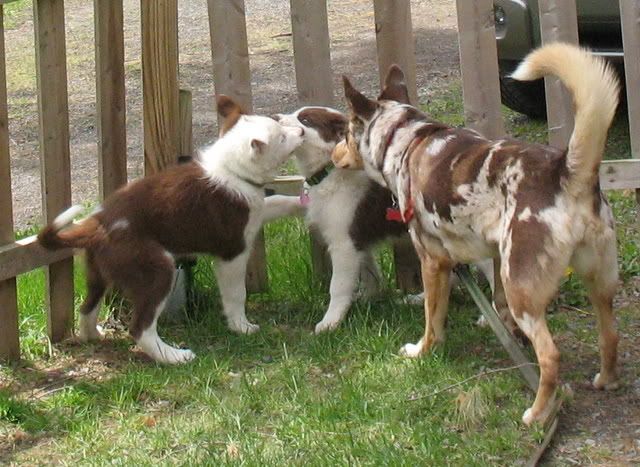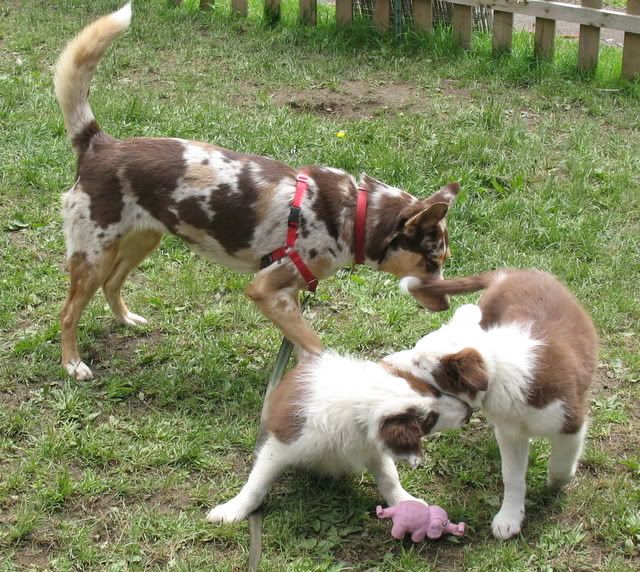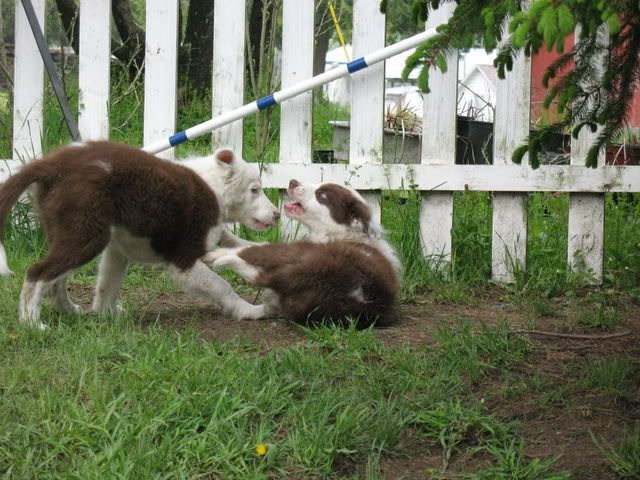 Then, mista mossa went home with our Auntie Emily!!!!!!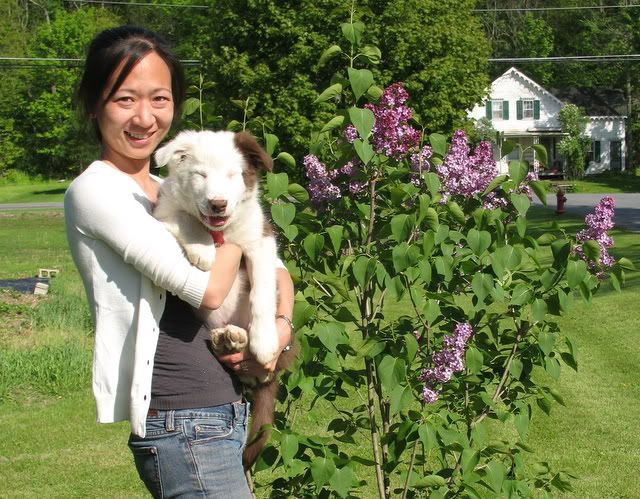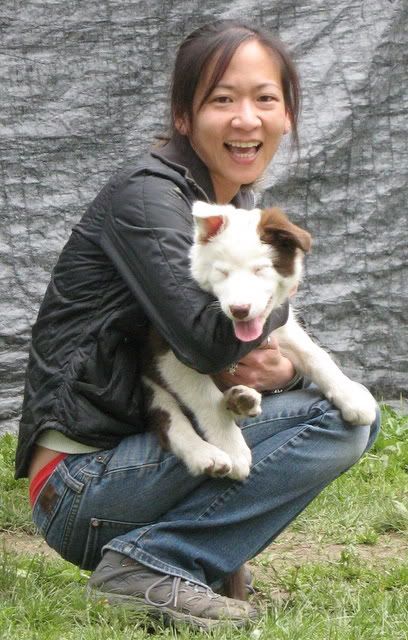 My good news?!?!?! PEAT GOT ADOPTED AND NOW HE'S GONE, GONE, GONE!
He went home with Mr. Doug, who I don't know but mom says Mr. Doug adopted a dog called Flynn many years ago, and Flynn learned him all up about thunder-phobia. He won't have to use his thunder-phobia lessons with Peat though, all he cares about is playing ball!
Peat has a new brother called Buddy. I say, good riddance Peat! But my mom says she misses the handsome fellow!
Well, that is Dahli-lama and I's news for the day!
Oh! Mom has some good news too! She is all done with school and is officially graduated! Now she has a week's vacation and then she starts her regular job!
Talk to you later!
WOOF!
ArthurGOOD!