Today, my Grand-Paw took Dahlia to meet my mom and they all went to a puppy play group! I was left home, which was totally unfair! But mom says I don't like puppies anyway so I should be glad, even though she really missed me. Here are the photos my mom took of Dahlia.
She said that at first Dahlia was a bit taken aback by all those strange dogs. But after a little while, she came out of her shell a bit and was even playing tug with the other puppies. She didn't play with any of them directly yet, but she will probably do so next week, mom thinks!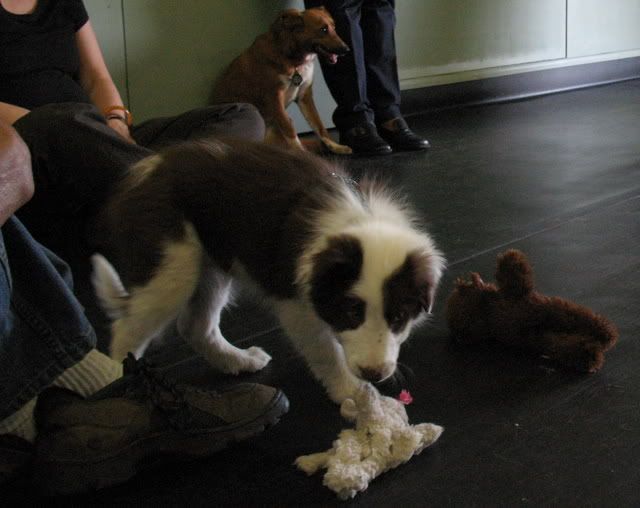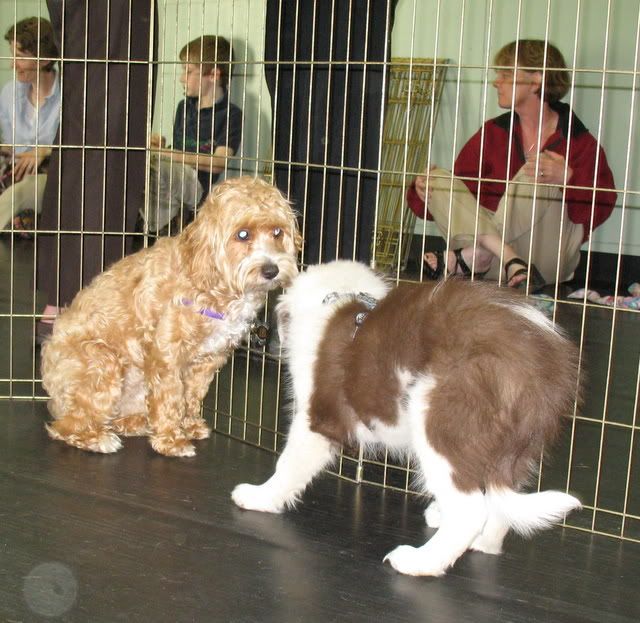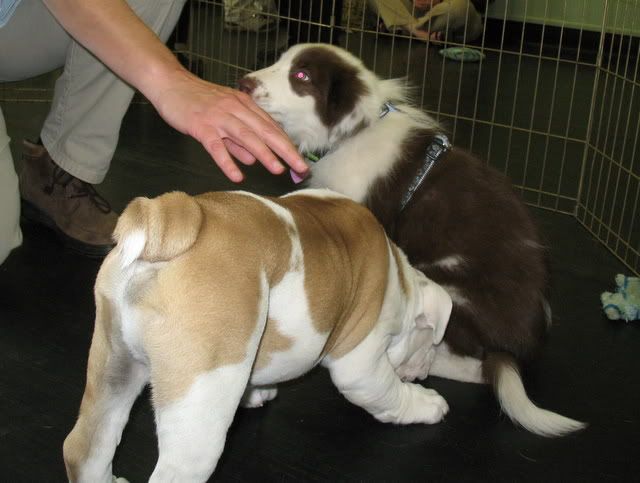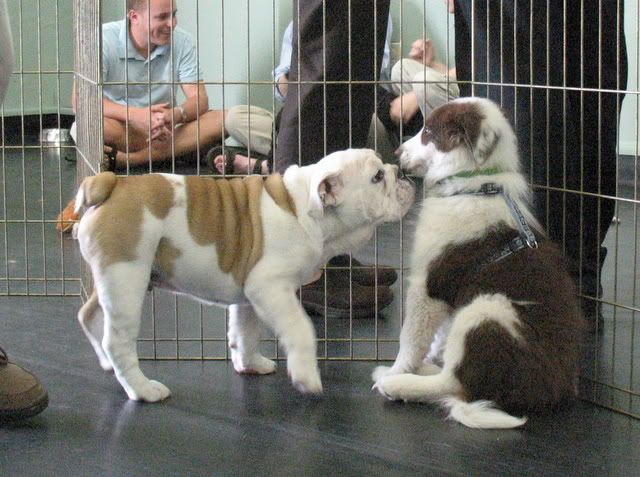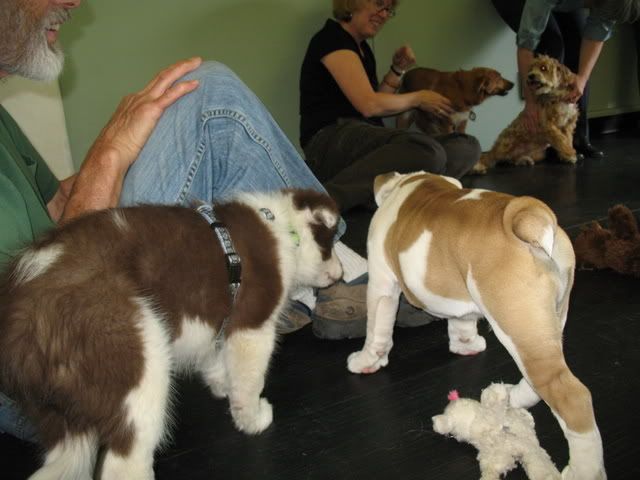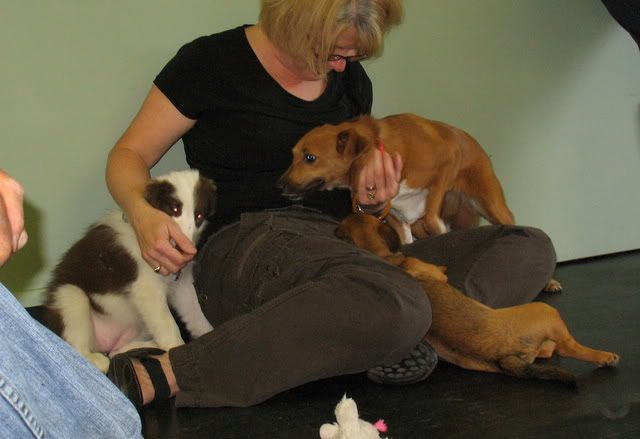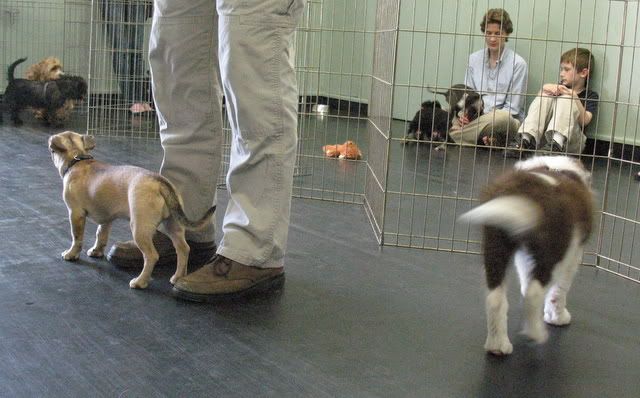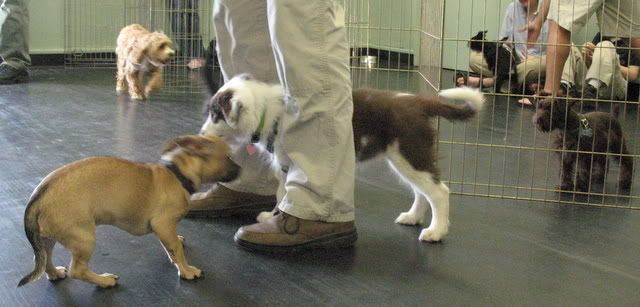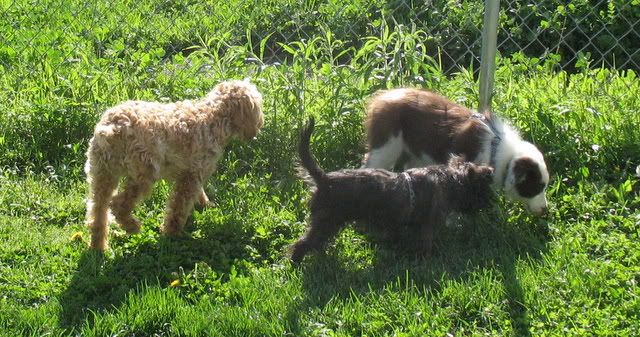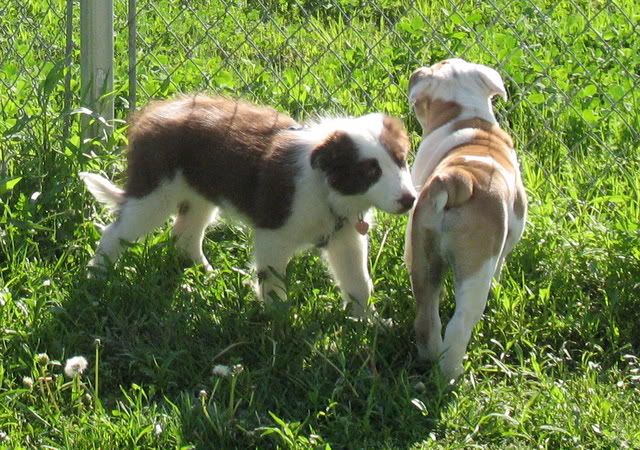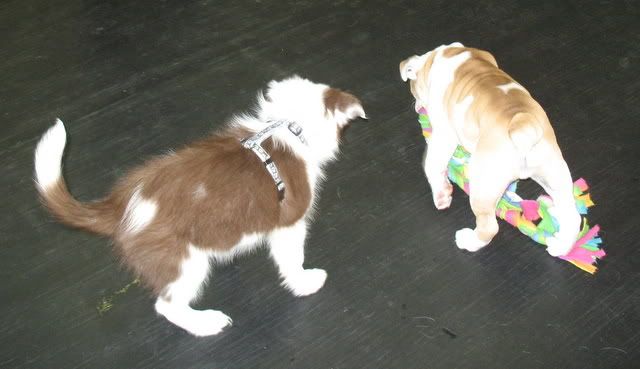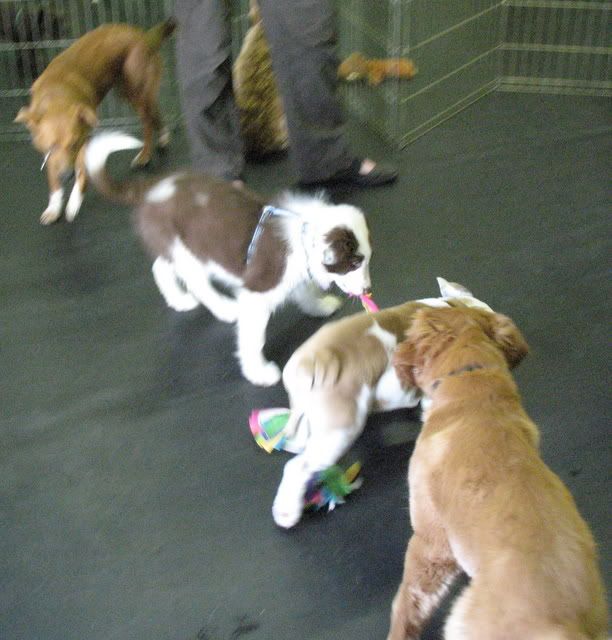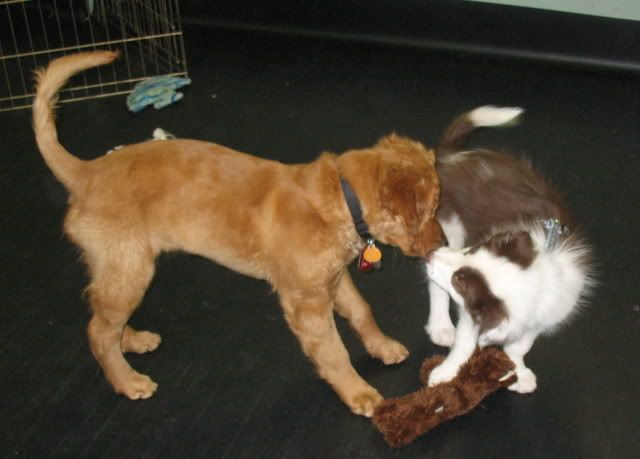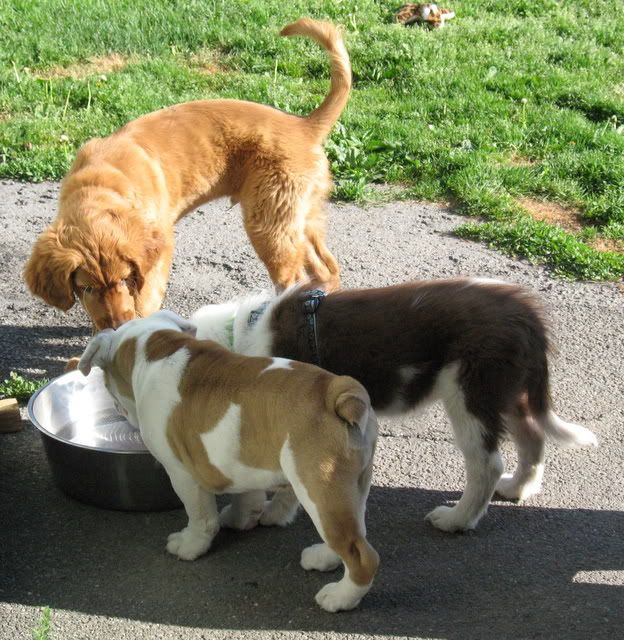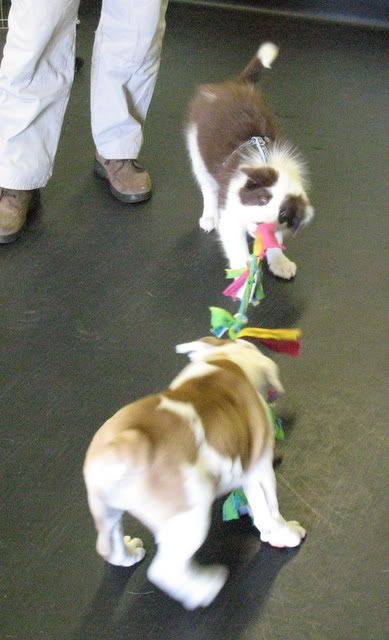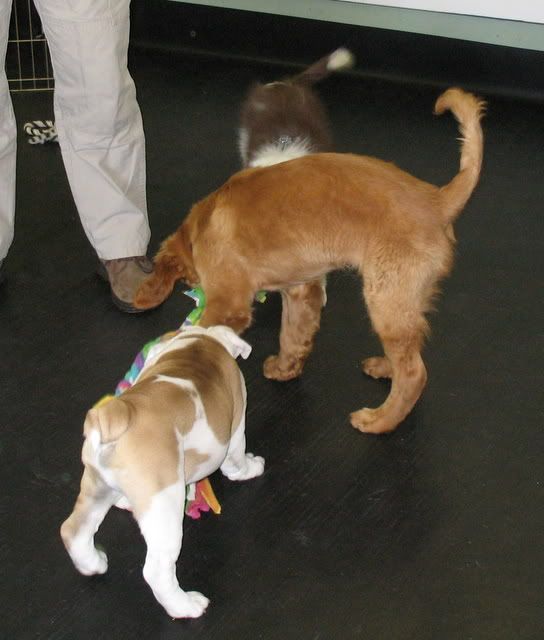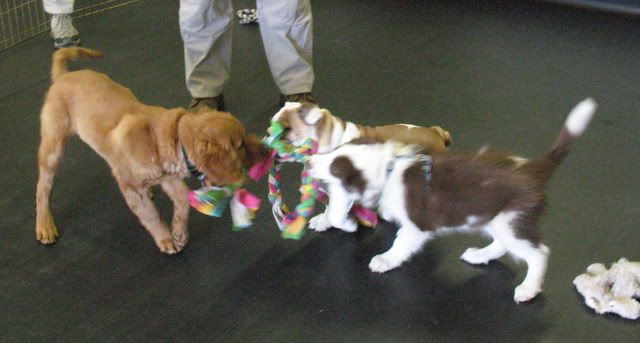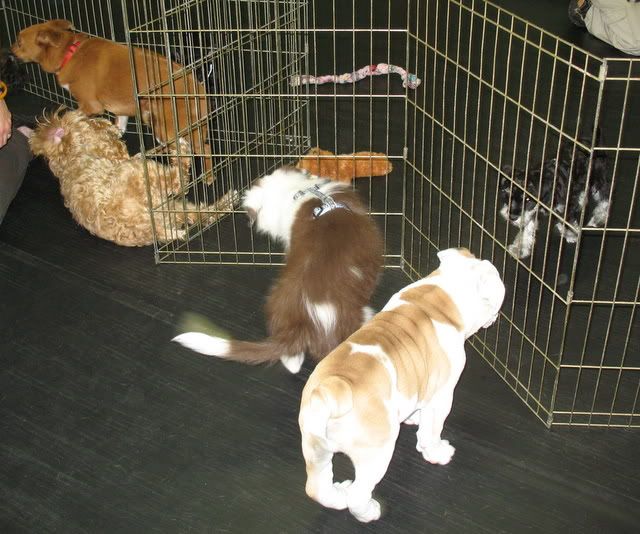 The worst part of the day was that she brought my foster brother Peat back again - he had gone to stay with my Aunt Katie for a few weeks and now he's back. But mom says a lot of people want him so he ought to be going to a great home soon - I will think it's great as long as it's not here!
WOOF!
ArthurGOOD! for the Daily Dahlia Report, and other news