On Sunday, my mom and my Auntie Barb and Uncle Gordy and Auntie Kathy and Uncle Craig all came to my Grandma Lynn's house and they spent all day putting up a big fence!
When they finally finished, they let us out to run and play! We had a lot of fun!
See?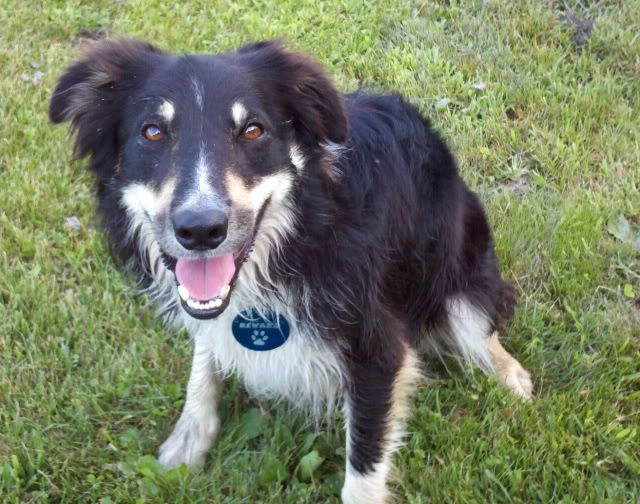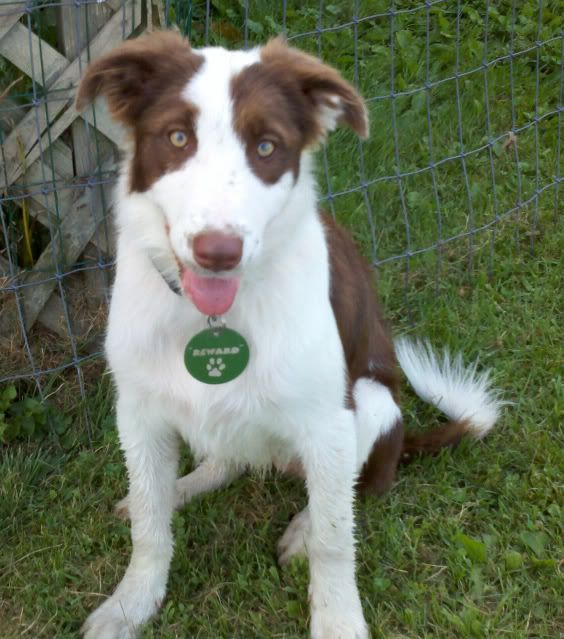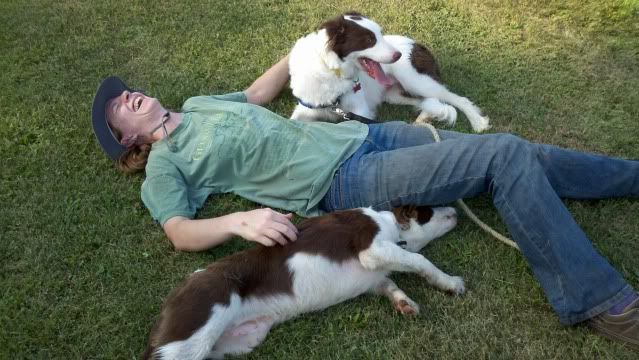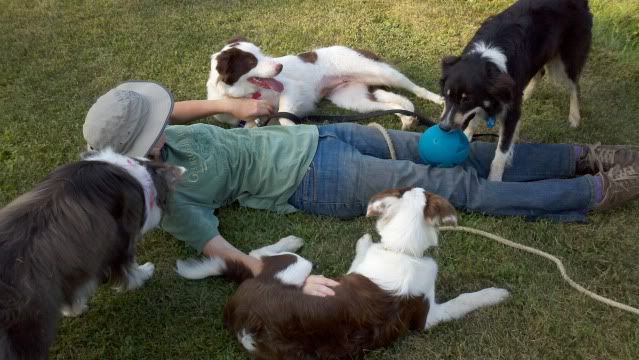 That's Lacy on the lower left and Dahlia's mom Ivy on the top next to me!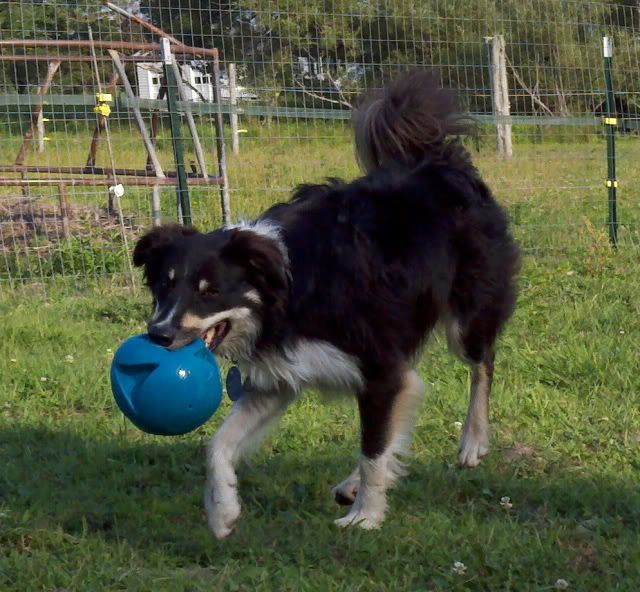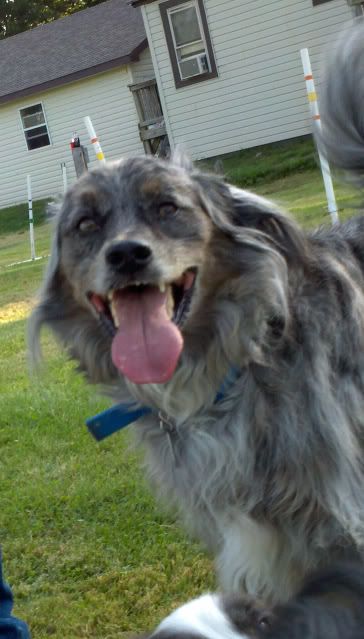 That's silly BJ. He's ok.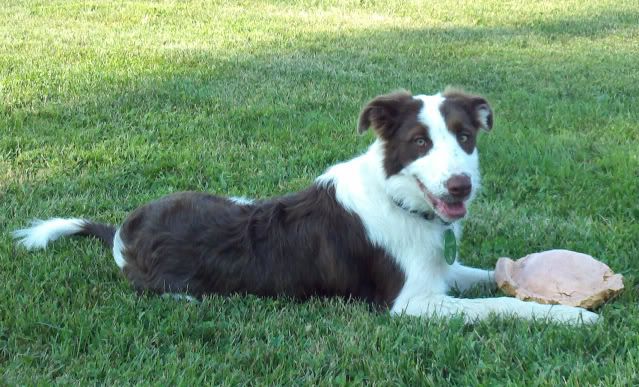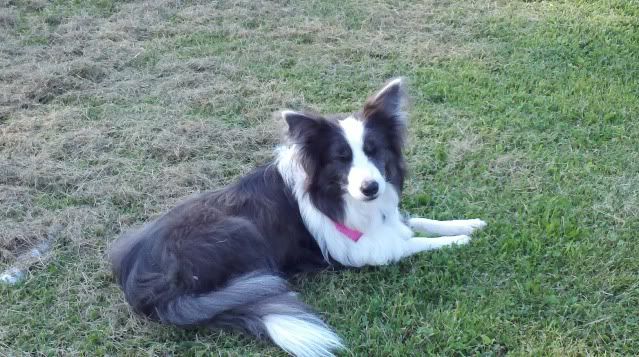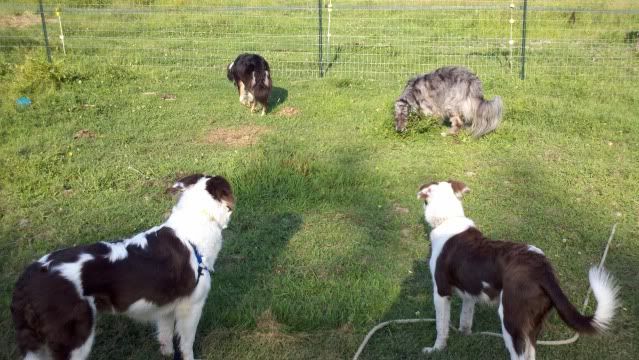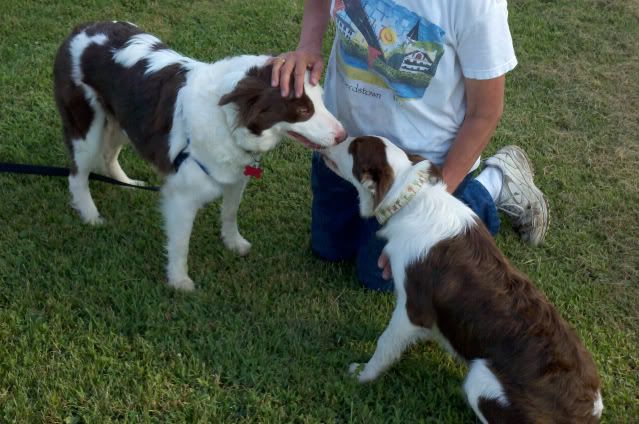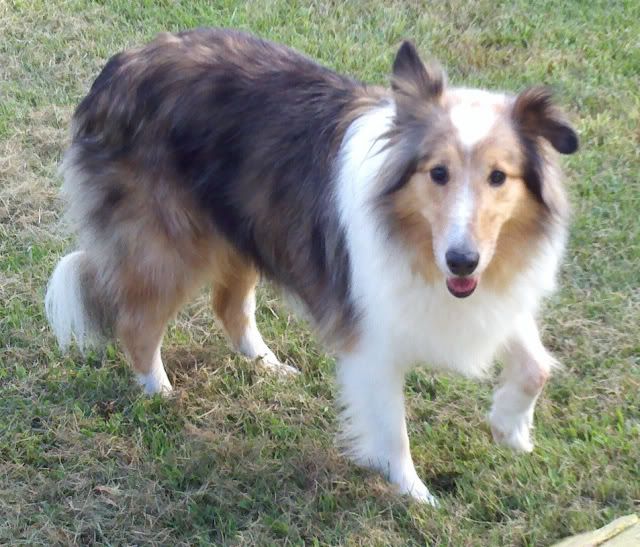 That's Lynn's rescue sheltie Jade, she's a sable merle.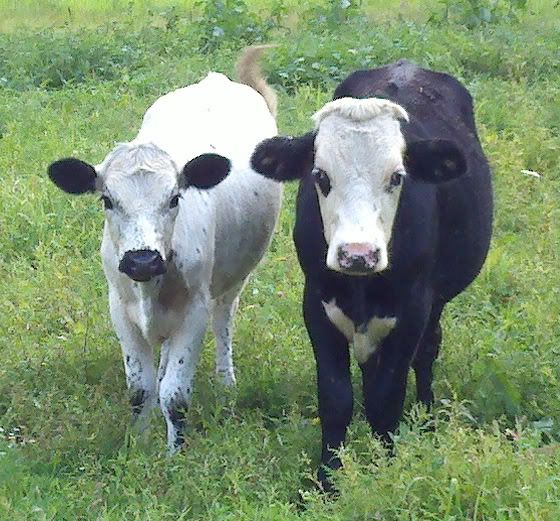 Grandma Lynn's neighbors.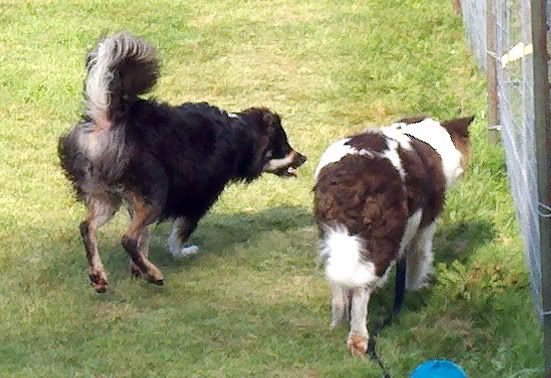 Me telling Ivy not to bark at the cows!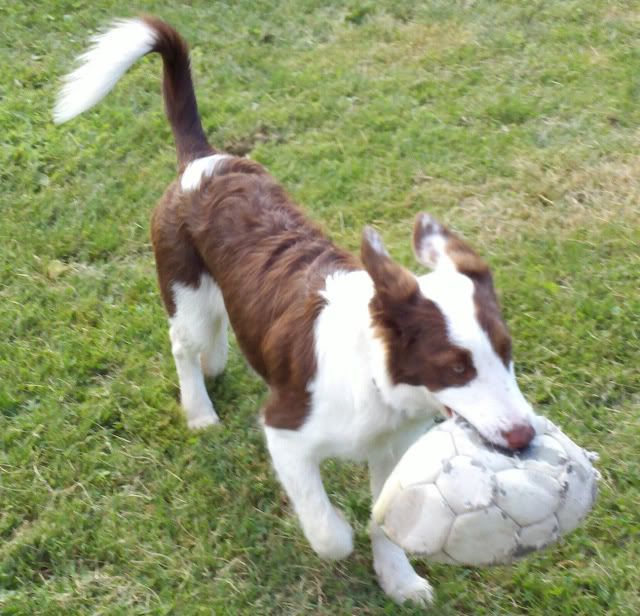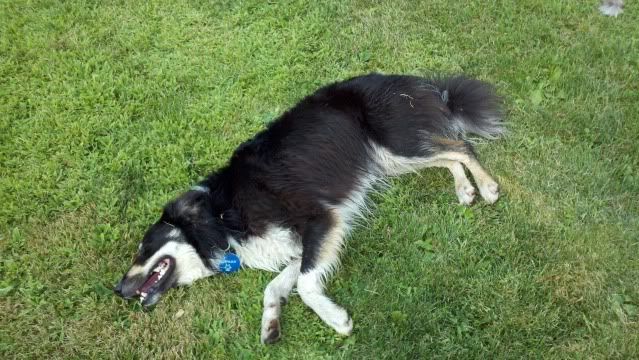 Me having a nice roll in the grass.
WOOF!
ArthurGOOD!