Here are lots and lots of photos from our trip to Carter's Pond today! Mom left my little sister home and brought my big sister Caper instead. My GrandPaw and Auntie Sparkle came as well!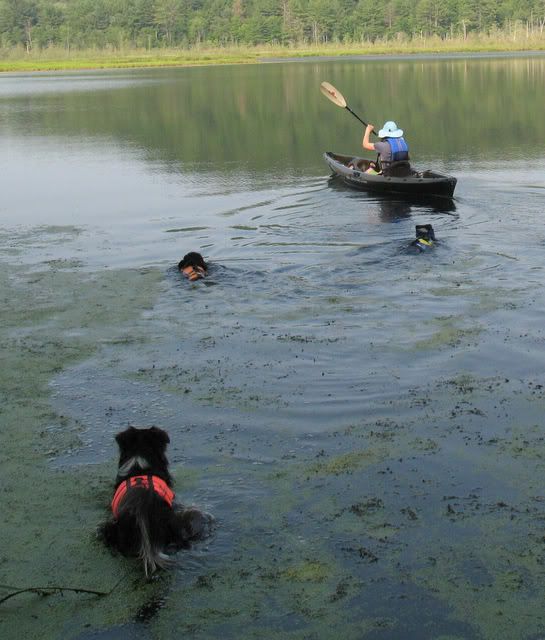 Me, Caper, and Sparkle swim after mom on the kayak!



She can't get away from us!

1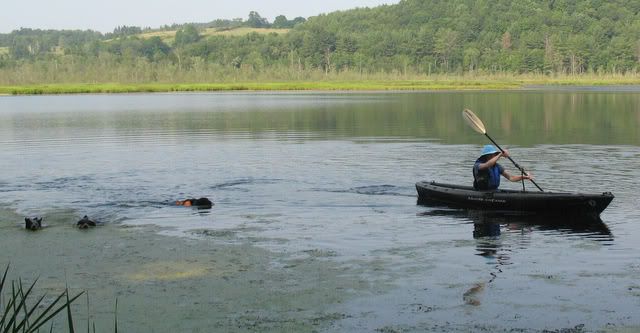 We got her to come back to shore!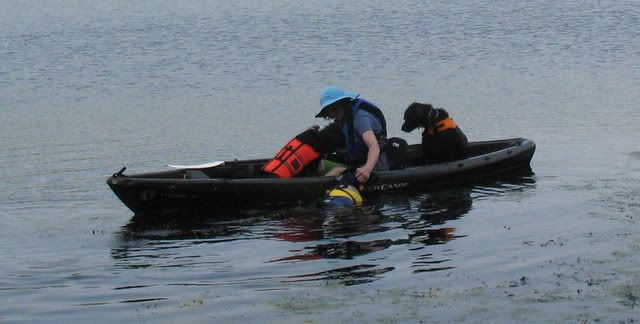 Me and Caper watch as mom pulls Sparkle up and in by the handlers on her lifecoat.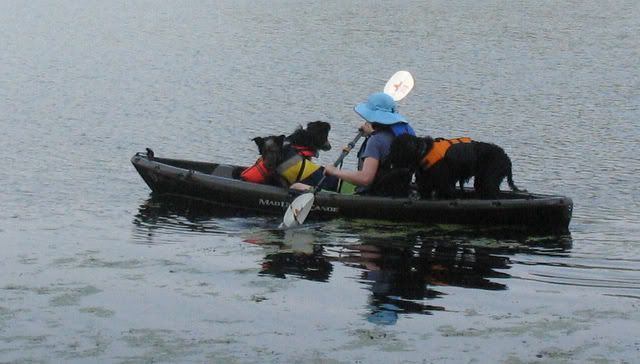 Me and Sparkle in the front, Caper in the back.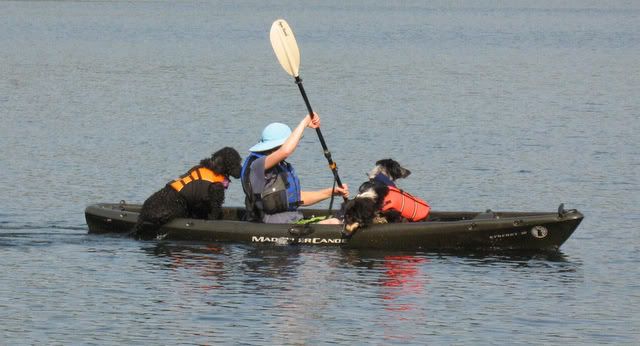 Silly Caper sitting on the side . . . I did that too, though!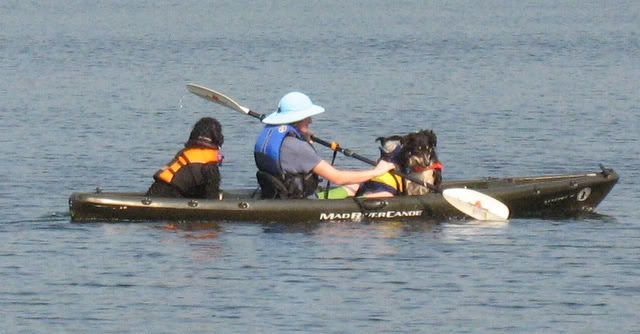 Now we are all sitting in the kayak.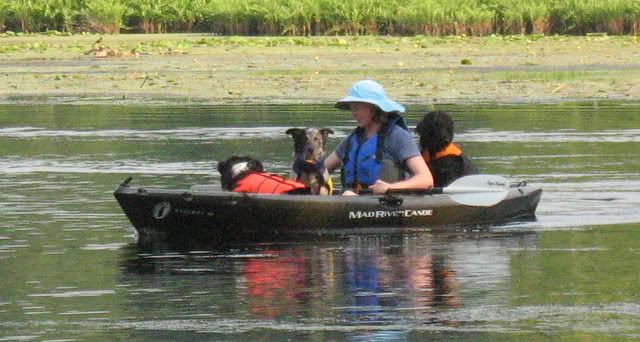 I even lied down!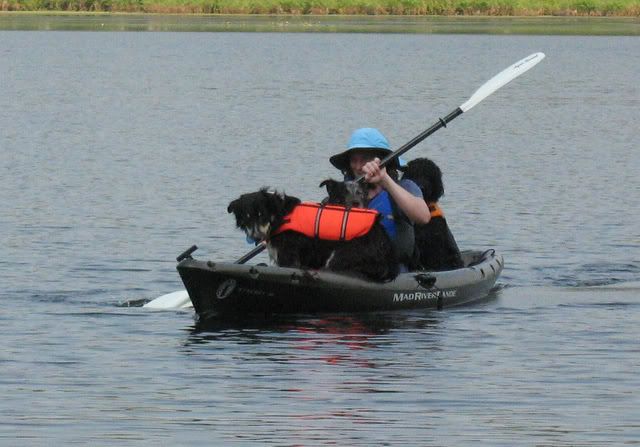 Here I am sitting on the side!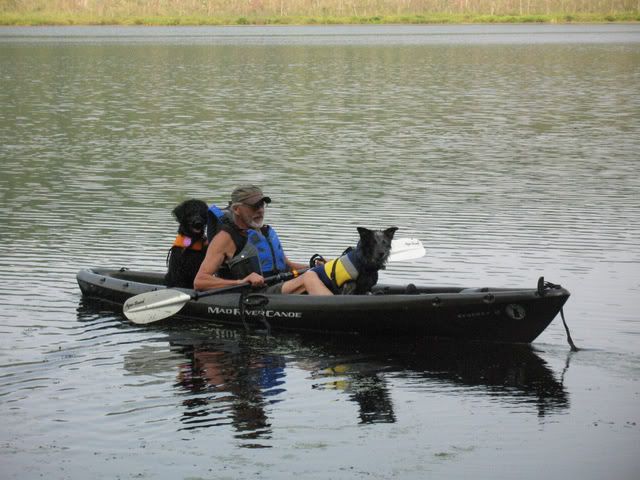 My GrandPaw with Sparkle in front and Caper in the rear!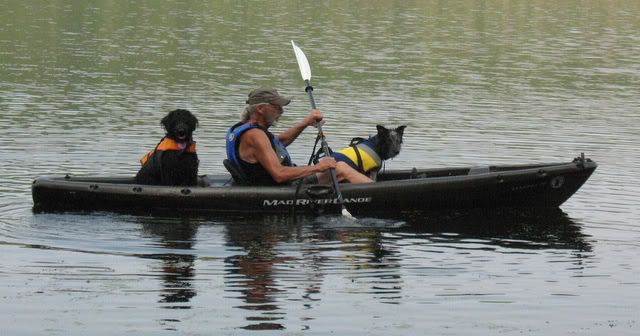 They were being good passengers for him.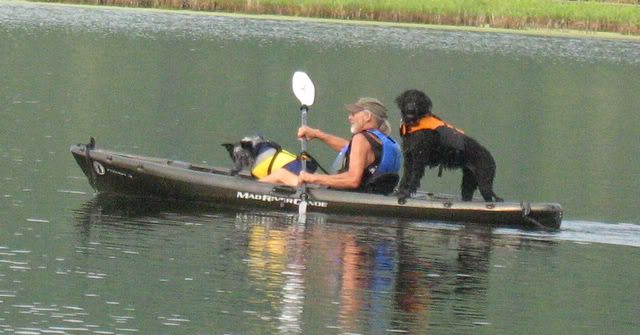 They Caper stood up with her paws on the side and made him nervous!!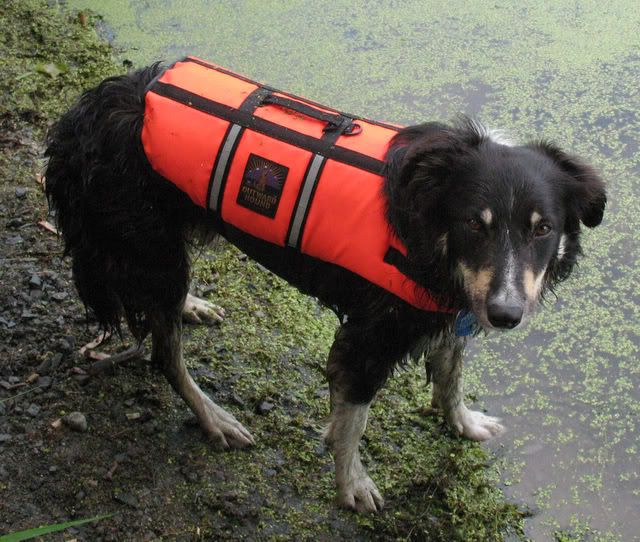 "Caper is being silly out there."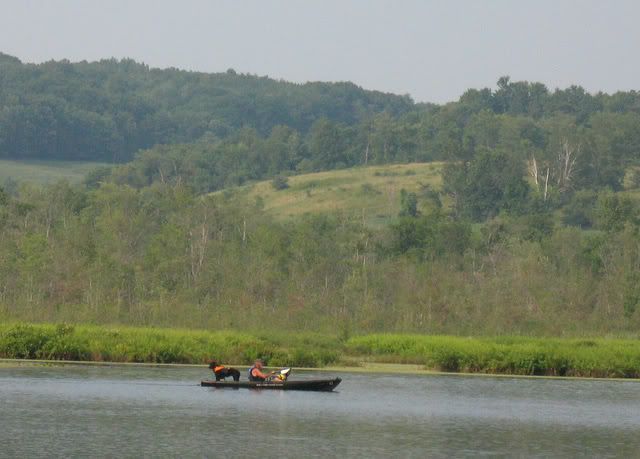 Carter's Pond is real pretty.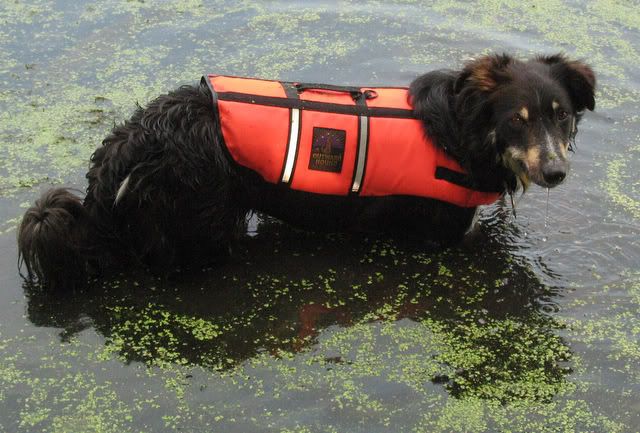 But I'm even more handsome!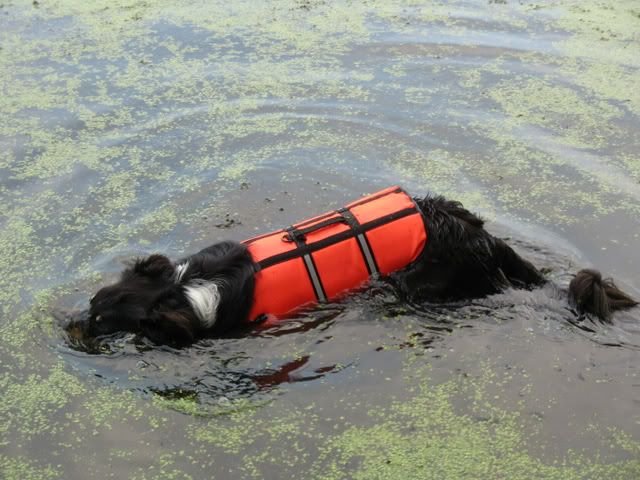 Even when I'm s swamp monster!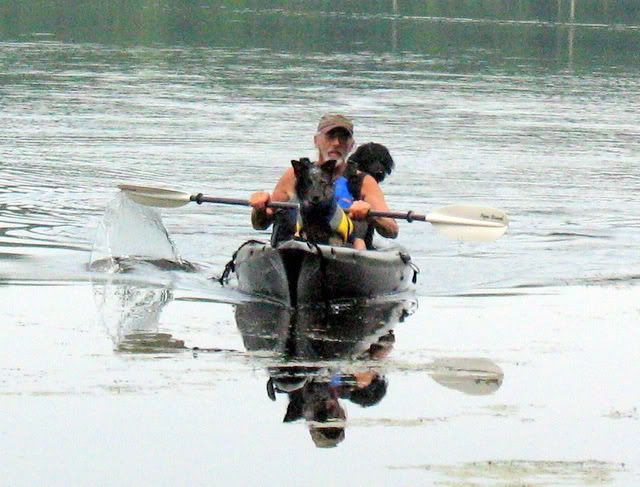 Here they come!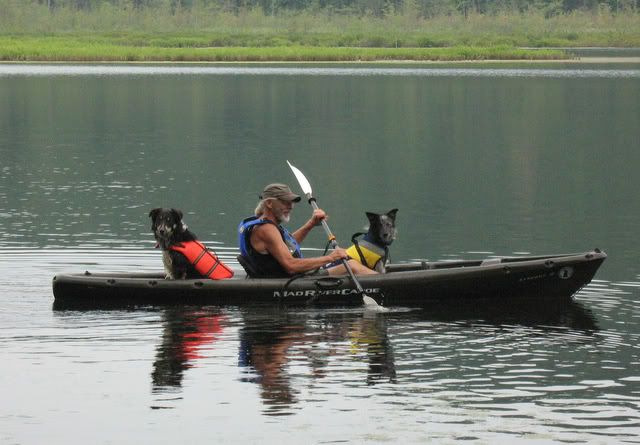 Then *I* got a turn with GrandPaw!



We're off! Bye mom!



Caper looking like a wild thing.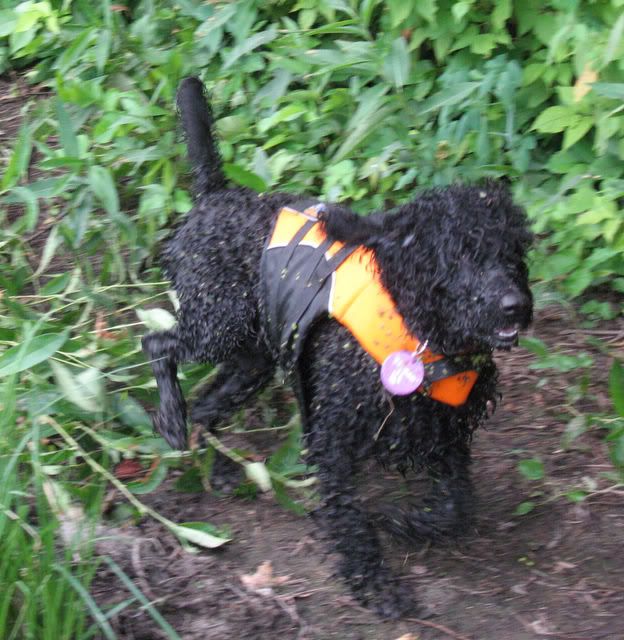 Ahhhhhhhh!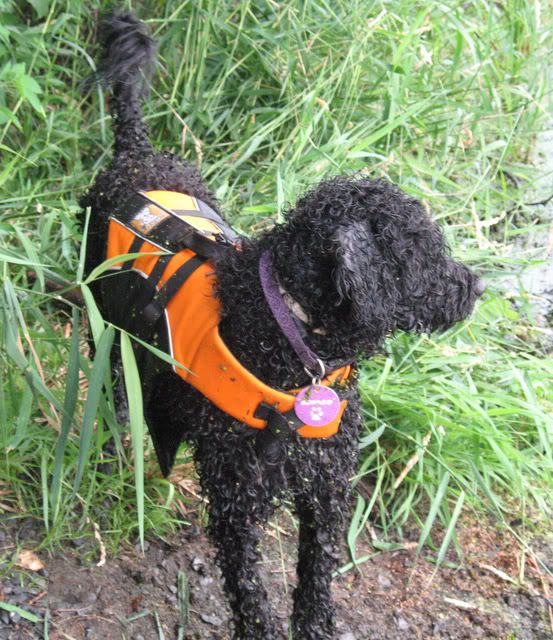 What's Caper looking at?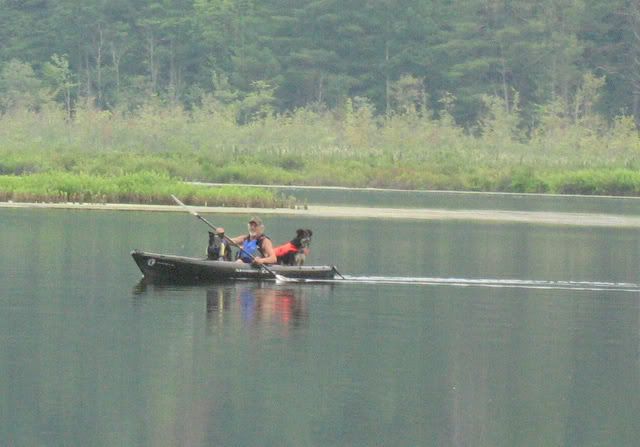 It's Sparkle and GrandPaw and me!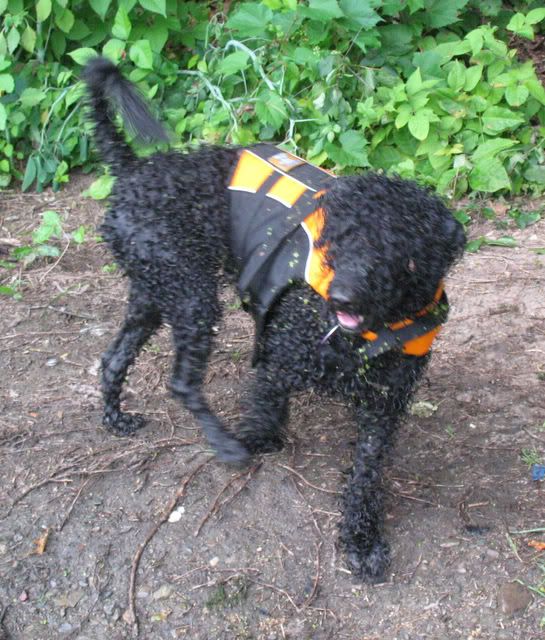 She's jealous!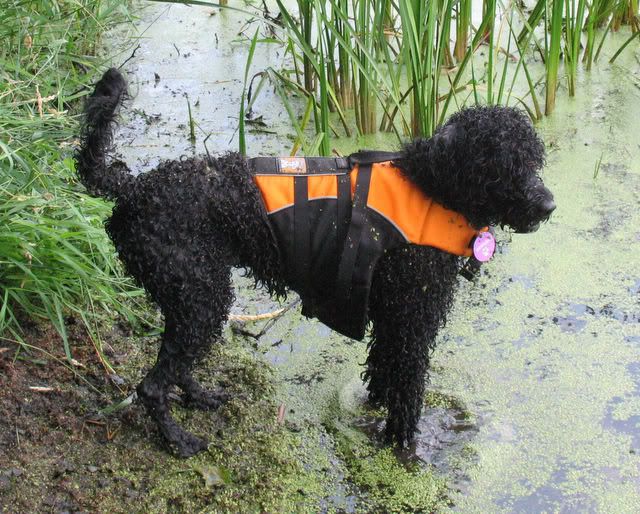 She wants us to come back.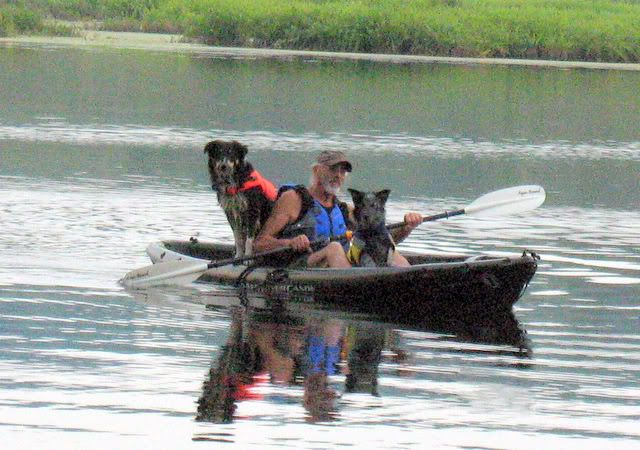 Here we come!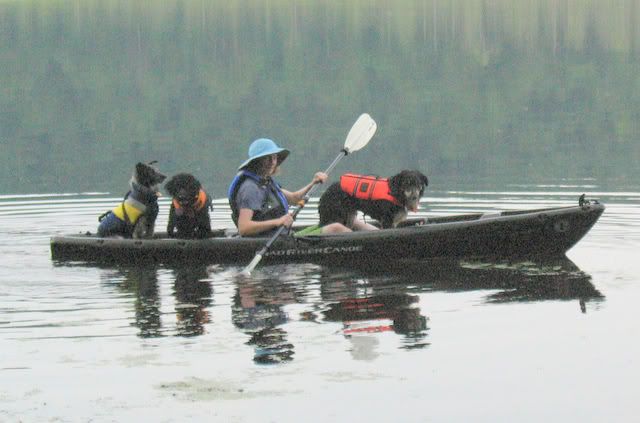 Now mom took all three od us out again, but this time she made Sparky ride in the back with Caper!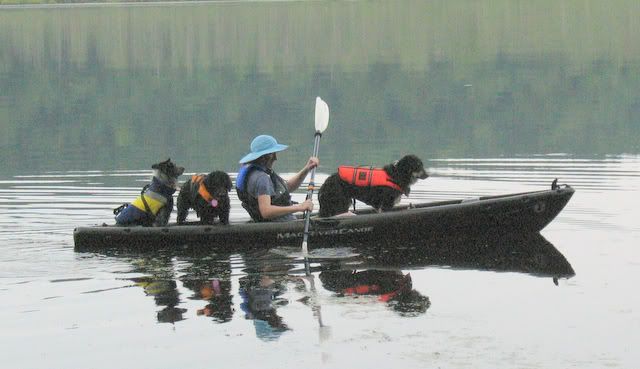 Plenty of room - even if the little sister had come!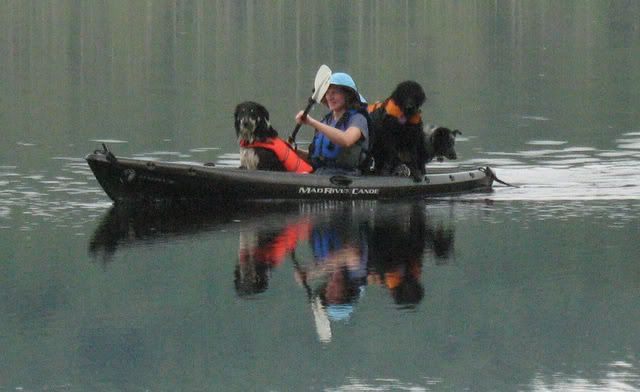 Darn Caper standing on the edge again! Doesn't she know that makes the kayak tippy?!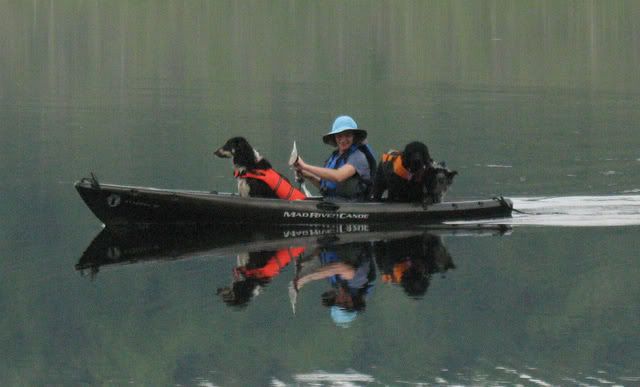 We didn't care though!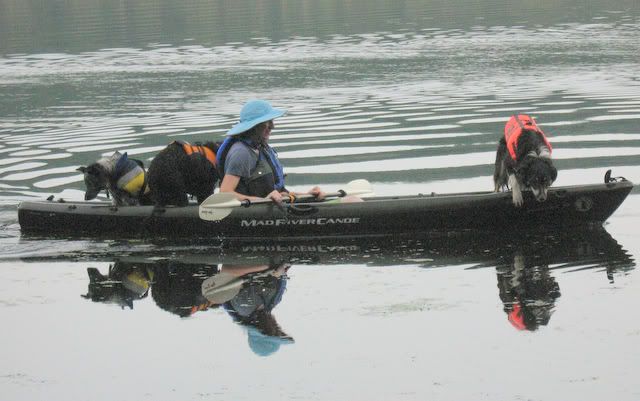 Here I am about to jump off and swim to shore!


We had a fun time at Carter's Pond, it's real close to home and no one else was there. Lots of neat places to explore, that we didn't, so mom says we will go back for sure!
Yesterday was the 4th of July! First, me and mom went kayaking at Cossayuna Lake - here I am looking handsome there!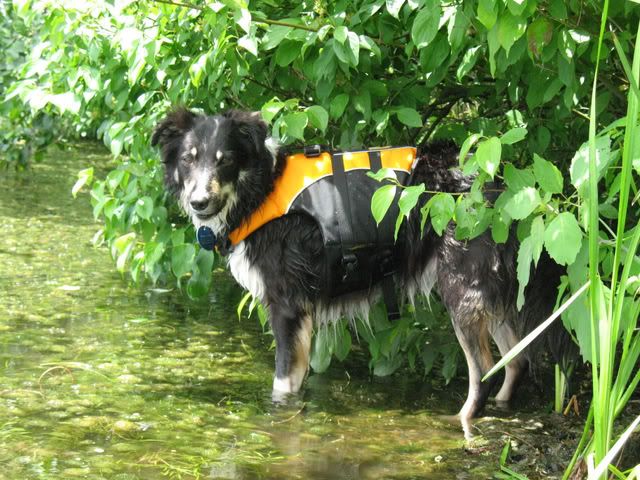 Then, mom took me, Caper, Lacy, and Dahlia to Sugarbush Farm!!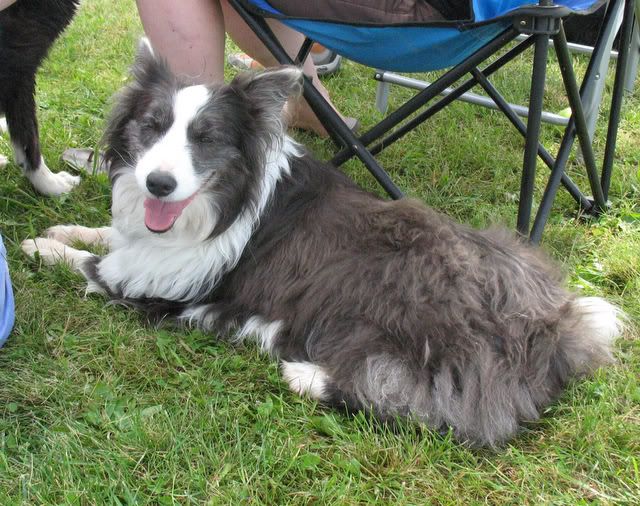 Here's Lazy Lacy enjoying the shade!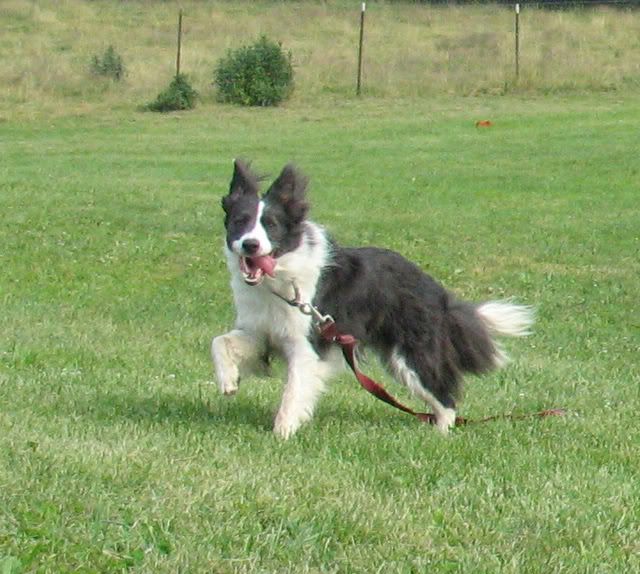 This is auntie Em's Meara, having a run!



Dahlia looking cute.



Dahlia running!!!!
ZOOOOOOOOOOOOOOOM!


Dahlia with silly ears and a serious face!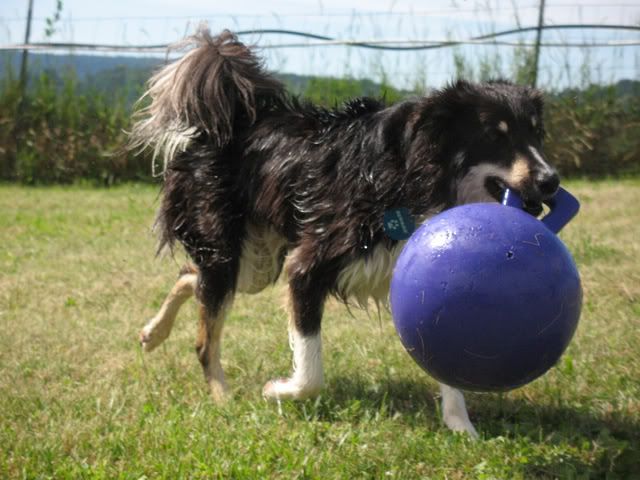 Me with the great blue jolly!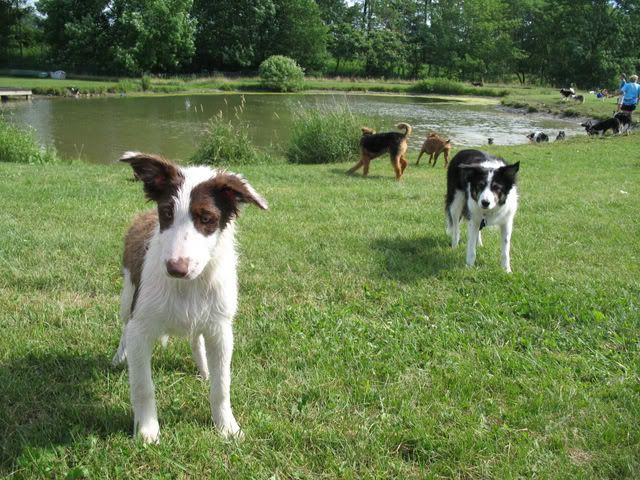 Dahlia's ears are opposites of Clint's!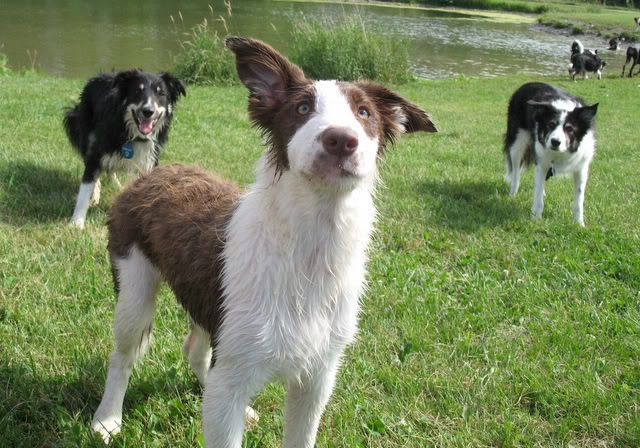 Me, Dally, and Clint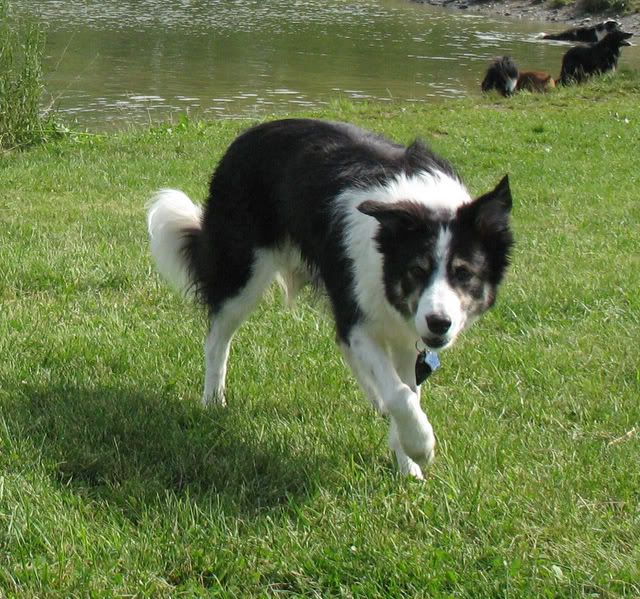 Handsome Clint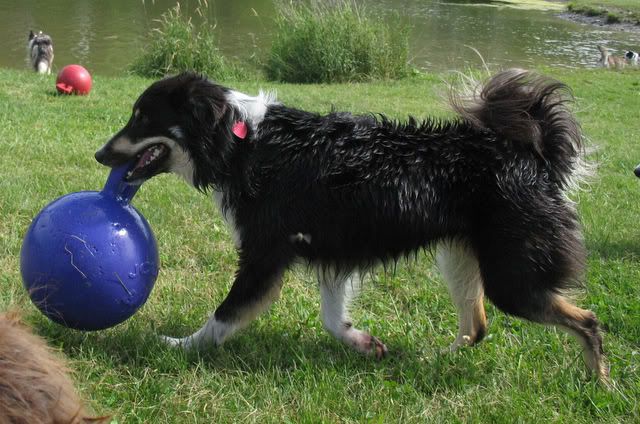 Here I am with the great blue Jolly again!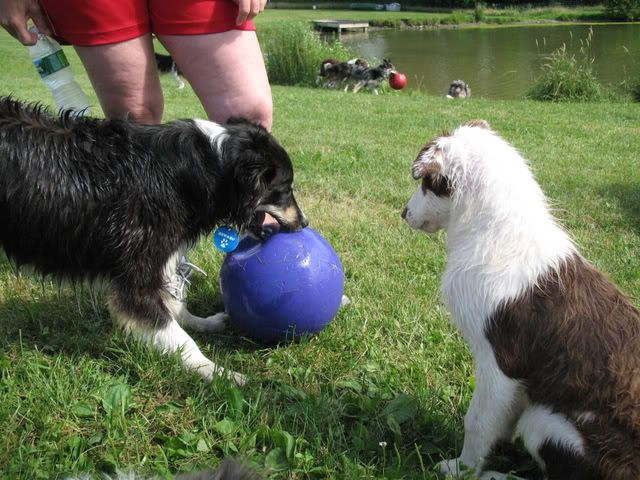 Dally watching me with the jolly!



It's me, Lacy, and Dally all in one shot!



Caper was being a *total* nut!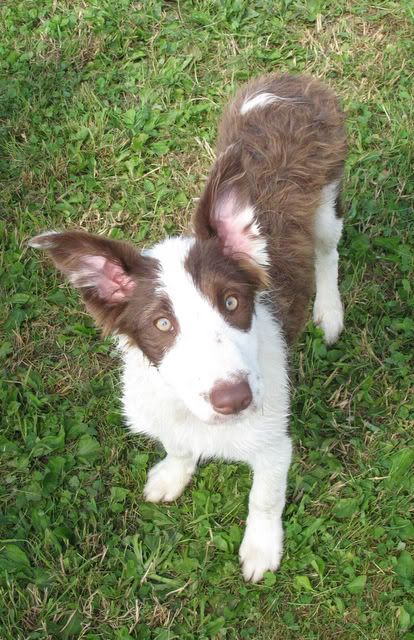 Mom says Dally is tooooooo cute in this pic!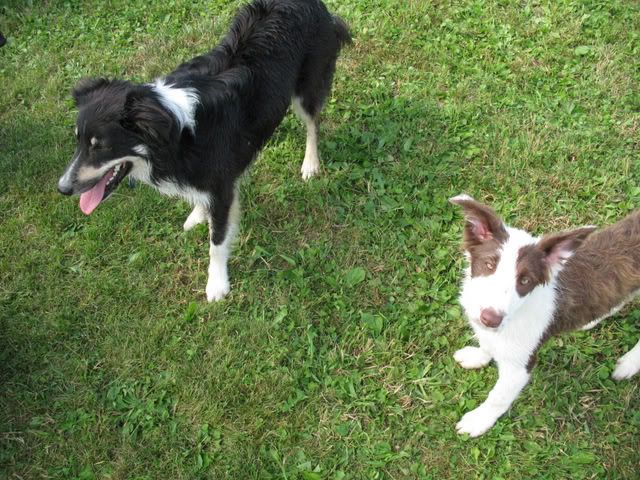 Me and my little sis!


Caper trying to steal my tennis stick!



Tuuuuuuuuuuuugg!



Now I am tugging with mom!



It's Caper, Dally, and me, all in one shot!



Caper, Dahlia, and me!!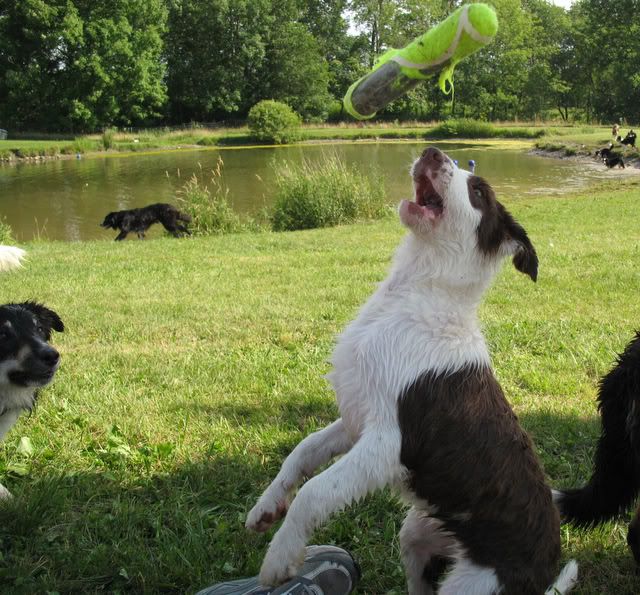 Dahlia trying to catch the tennis stick while I look on! (She missed.)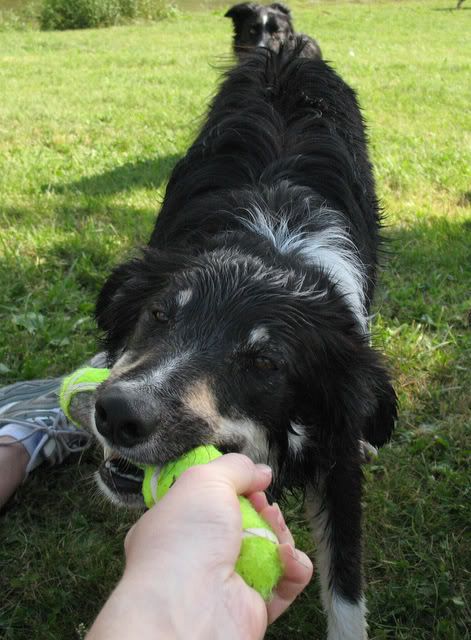 Me tugging with mom again!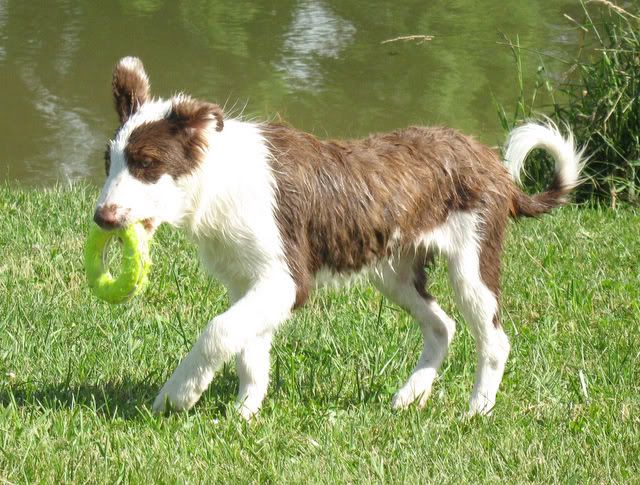 Dahlia with the tennis donut.



Serious cute puppy.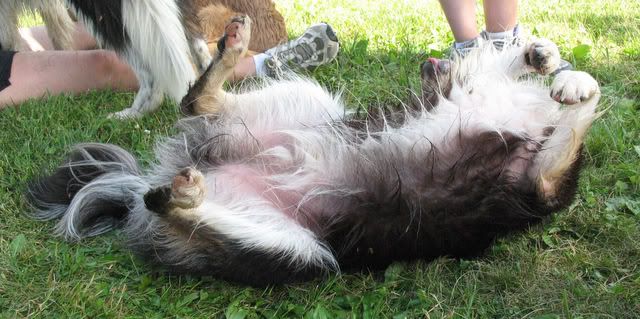 Me having a roll in the grass.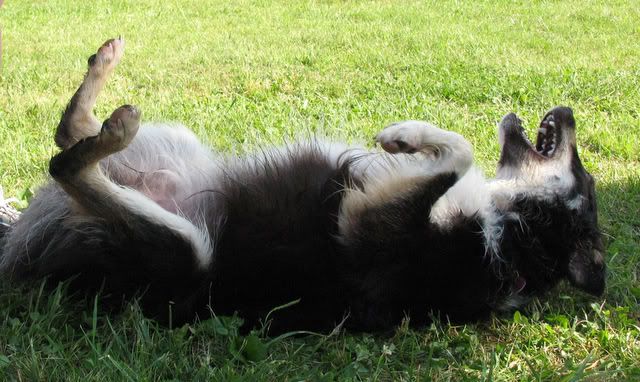 Ahhhhhhhhhh!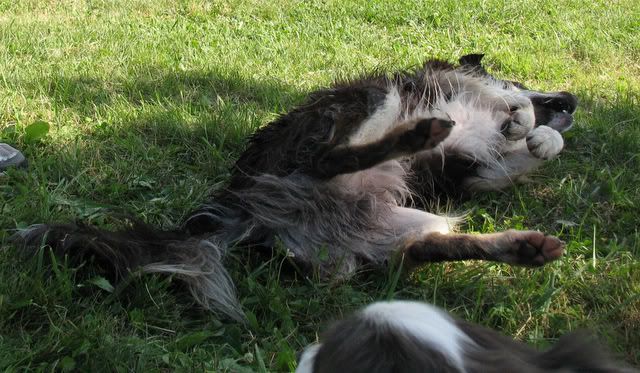 What a nice place this is.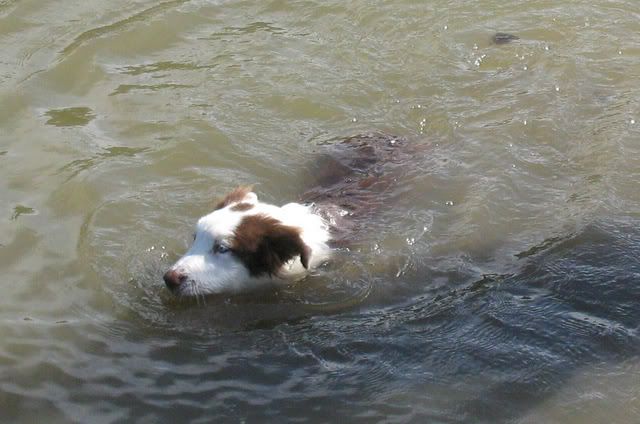 Dru's swimming lesson!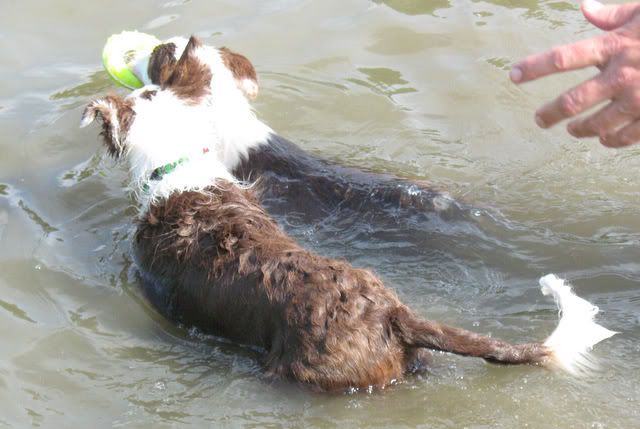 Dru and Dahlia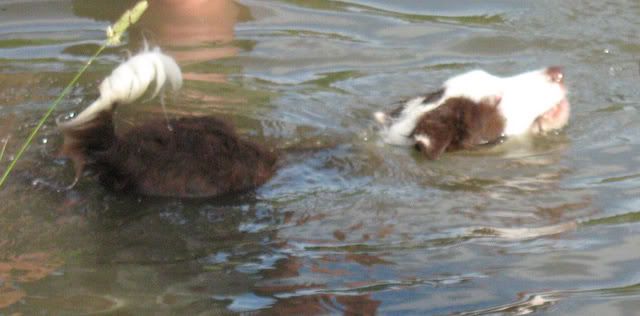 Dru getting the stick!



Dru getting the donut!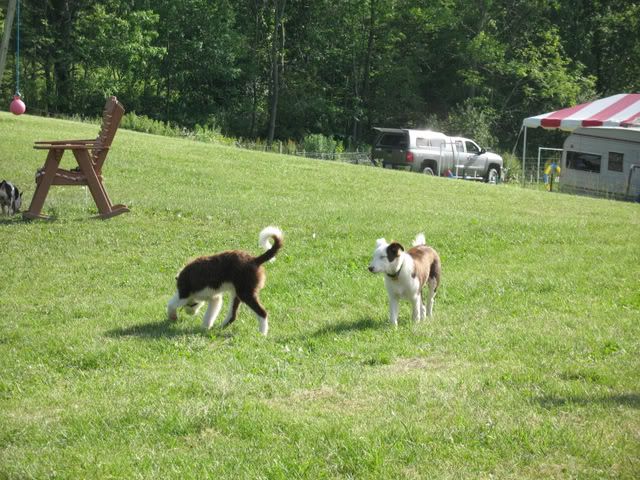 Dahlia and Moss



Moss



Moss and Dahlia play



Silly pups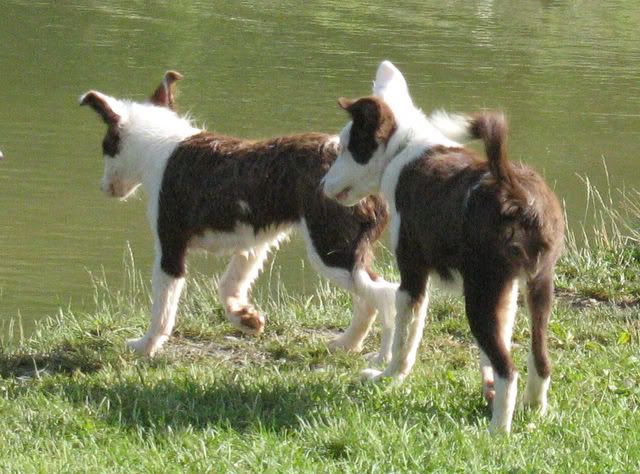 Off to swim!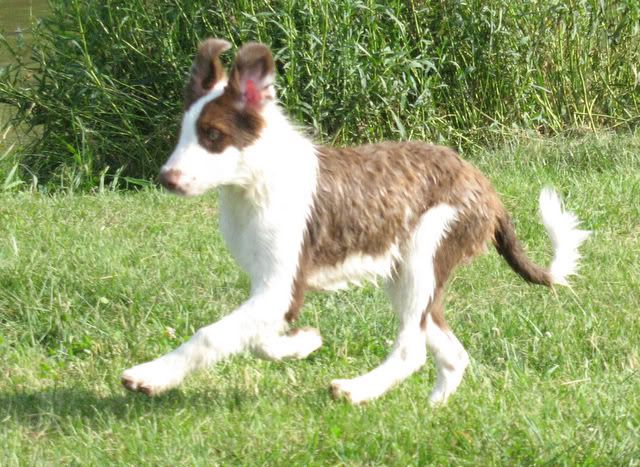 Mom says she is in the lanky stage . . . ya think?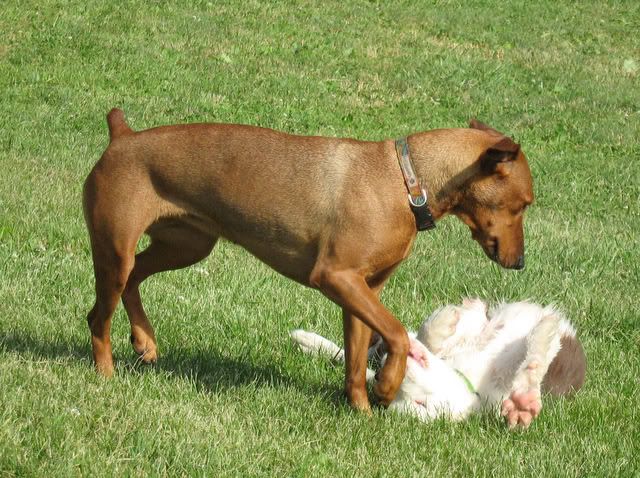 Moss places with the german pincher dog.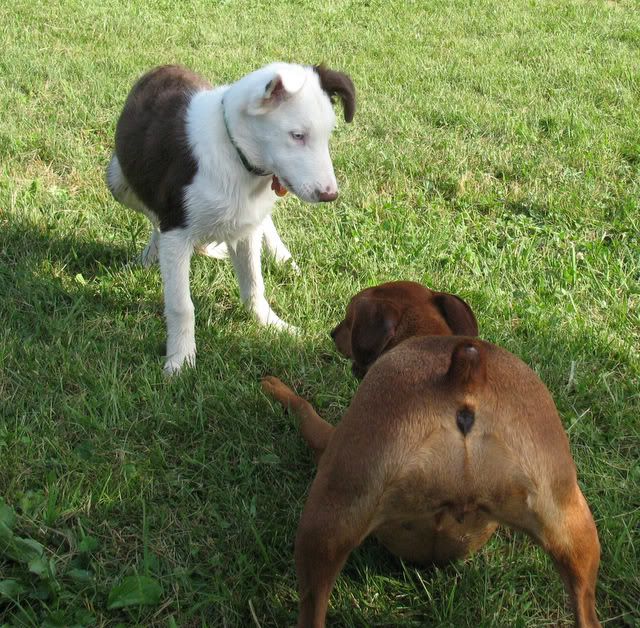 Silly dogs!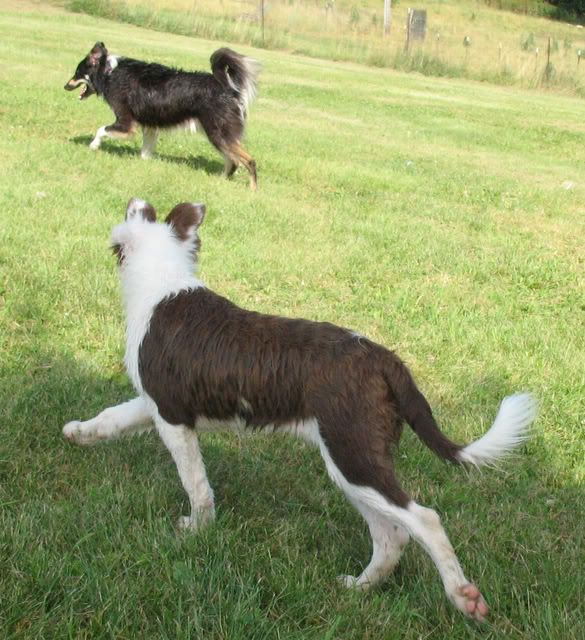 My sis chasing me!
OK, I know that prolly wasn't enoguh photos for you, but it'll have to do for now!
WOOF!
ArthurGOOD!