For Thanksgiving week, my mom, my sister Dahlia, my Grand-paw, my Aunties Sparkle and Firefox, and ME, ArthurGOOD! all took a very long drive to Florida! We camped at the Oscar Scherer State Park in Osprey, FL.
Me and mom and Dally stayed in mom's little teardrop camper!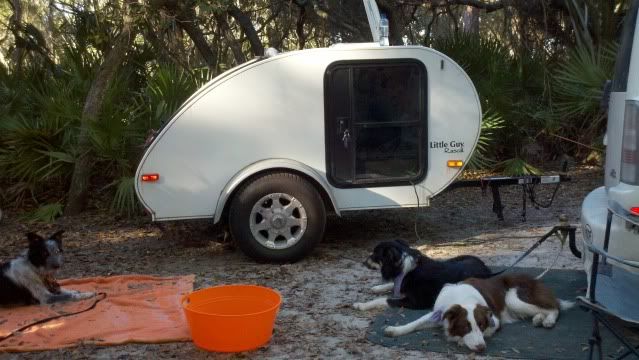 and Grand-paw, Sparkle, and Firefox had a tent. While we were on vacation we did all sorts of fun things! We hiked, we kayaked, and we played in the ocean! So,I'll show you some photos of each!
Kayaking: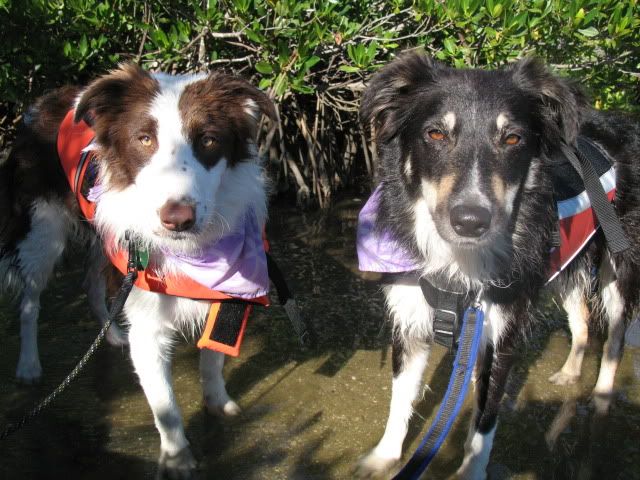 We always wore our life coats and were very well behaved in the kayak!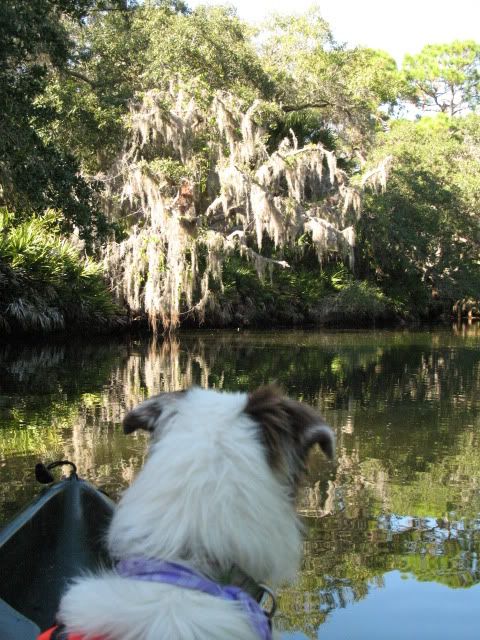 Dahlia had the look out position!



Grand-Paw walked along the nature trail with Sparkle and Firefox and took some photos of mom and Dahlia and I in the boat.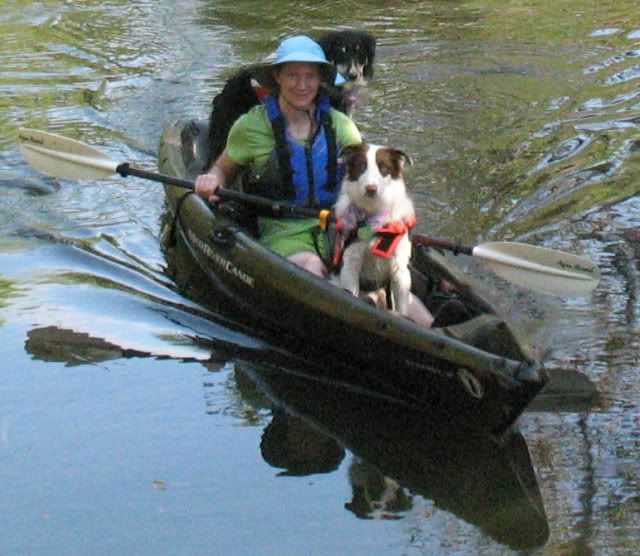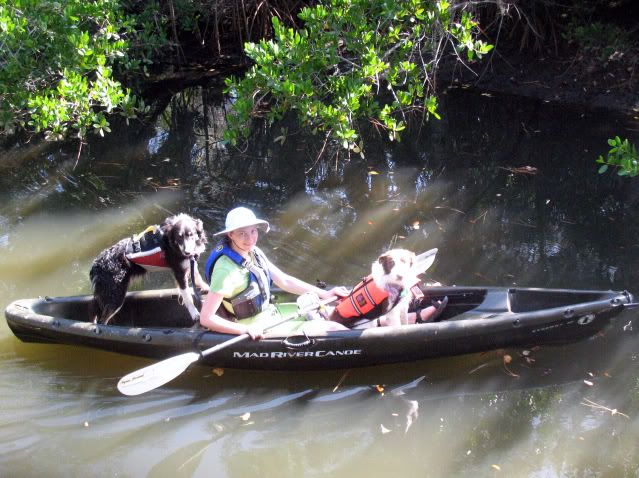 Sometimes I stood up on the side and leaned over my mom and licked her face, to let her know I was having fun and was glad she brought me along!



We saw lots of interesting birds and things from the kayak. We can't swim in the river here because of alligators, and we have to sit quietly. So we like to go kayaking after a hike or a visit to the beach, when we are ready to rest anyway.





Hiking: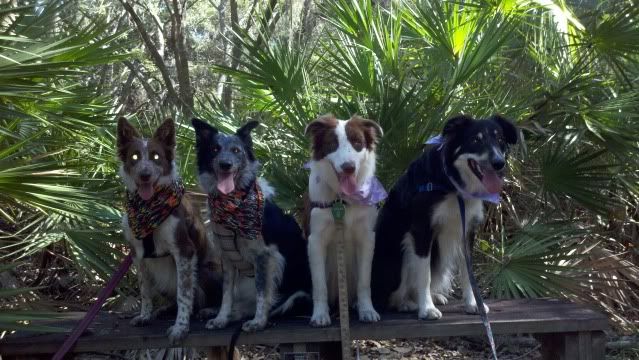 Here we all are posing on a bench partway through the 5 mile hike. In case you don't know, from left to right we are: Firefox, Sparkle, Dahlia, and me, ArthurGOOD! Firefox's eyes look weird because she is almost 100% blind ans it makes them reflect like that.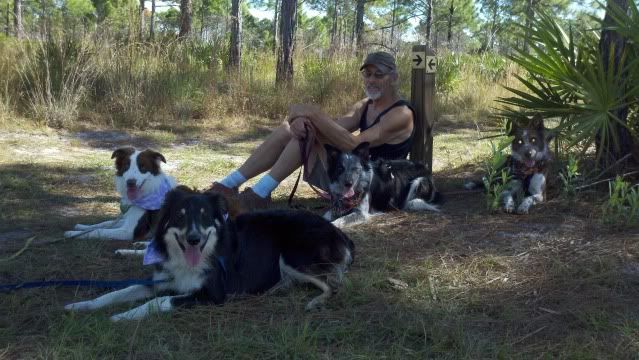 Here we are with Grand-Paw resting at the halfway point.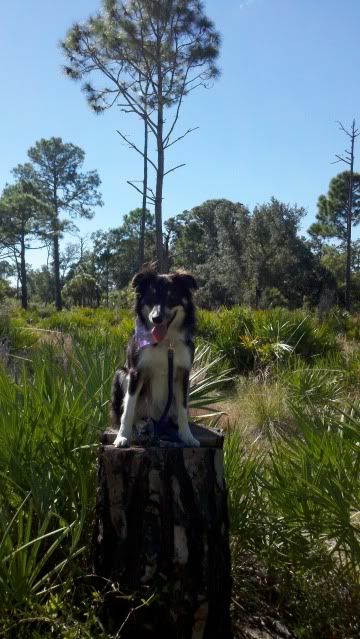 Mom had me pose on a tall stump.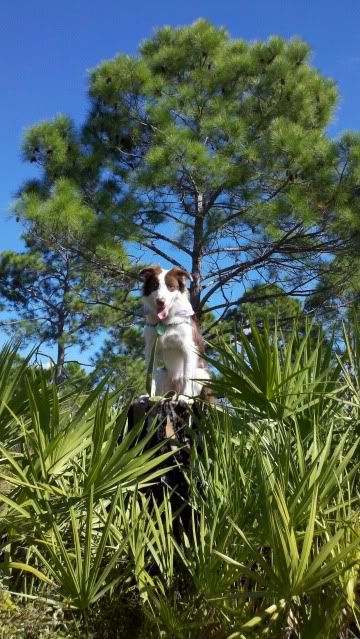 And Dahlia too!

After the hike we were all very tired!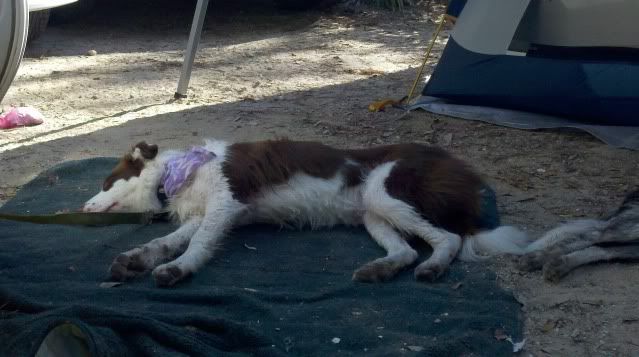 Dahlia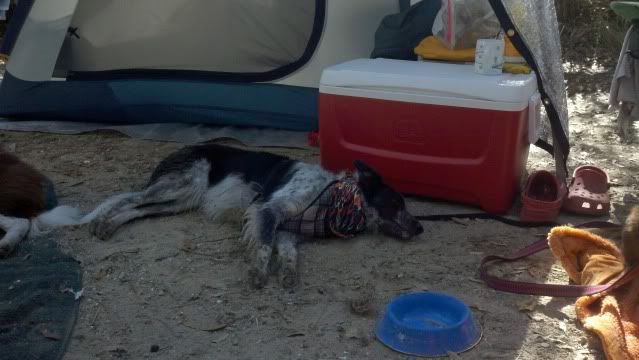 Sparkle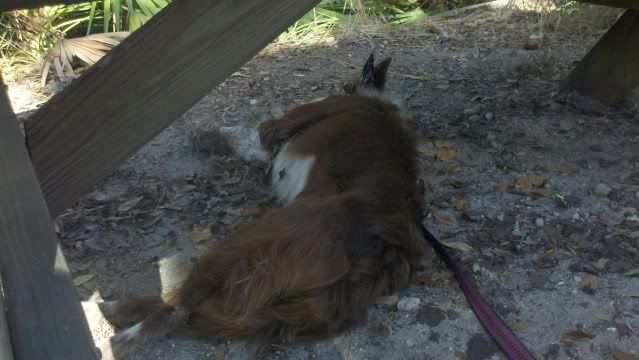 Firefox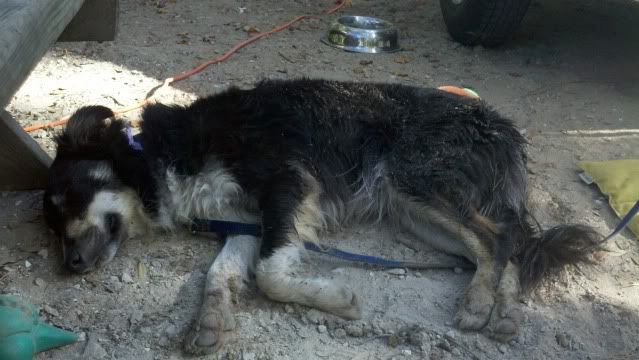 Me!
Dog Beach!!!!!!!!!!!!!!!!!
The dog beach starts with a dog park. Each visit after we went swimming in the ocean, we got rinsed off with the hose and got to run around the park and dry off.

Mom likes to have us pose in various places! This is the sign or the dog beach park.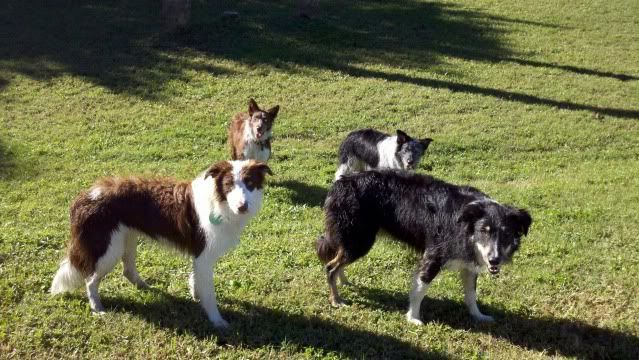 Here we are waiting for mom to throw the toy.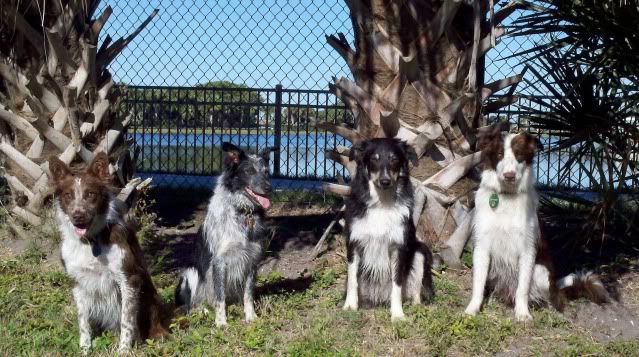 Posing in front of palm trees.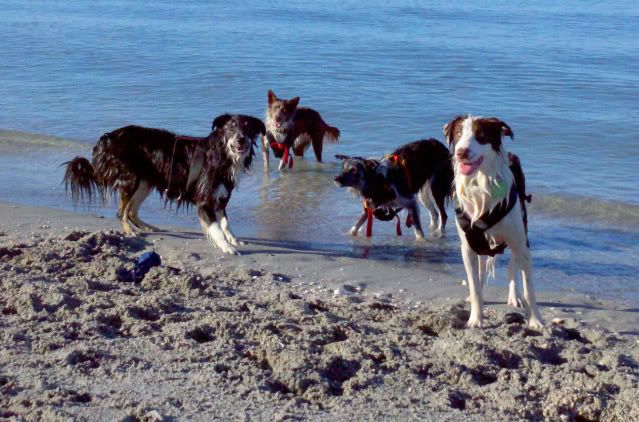 The first trip to the beach our silly people left out seatbelts on!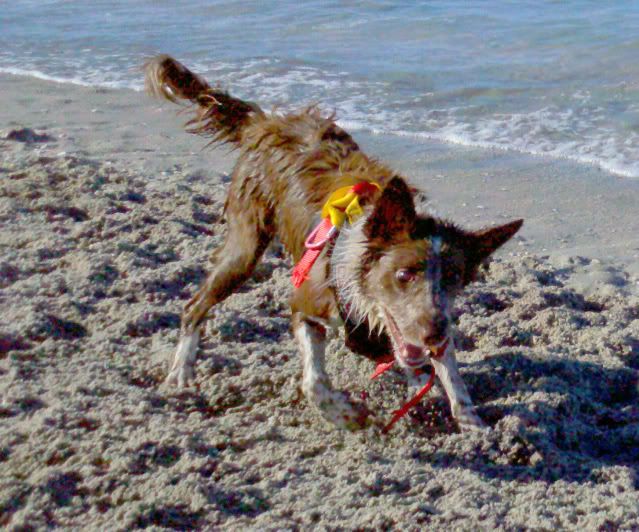 Crazy Firefox!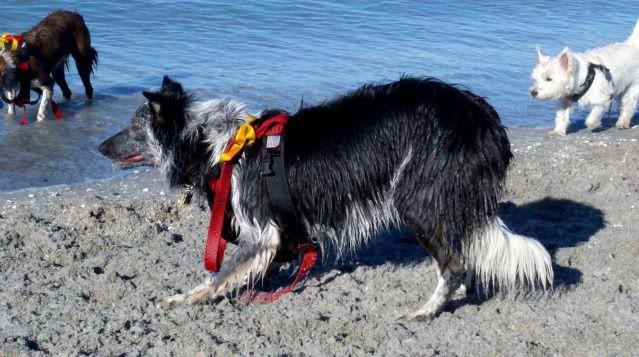 Sparkle stalking me (as usual.)



No matter where I go or what I do, Sparkle and Firefox are on me.



Dahlia with ONE EAR UP for mom!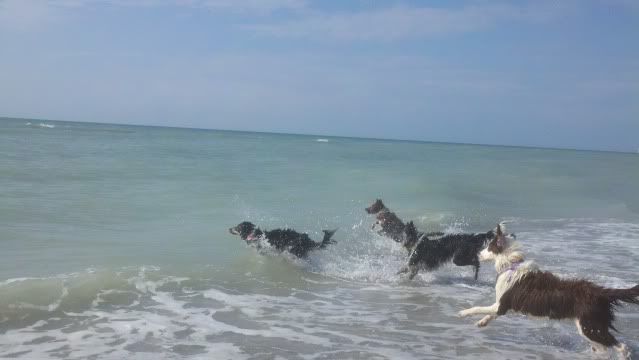 WHEEEEEEEEEEEEEEE!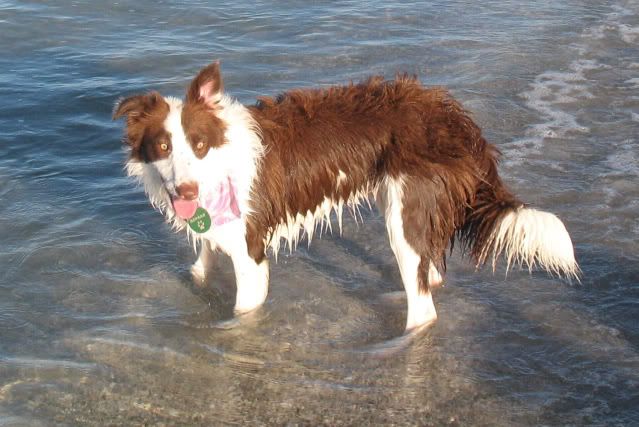 Pretty little sister Dahlia, one ear up again!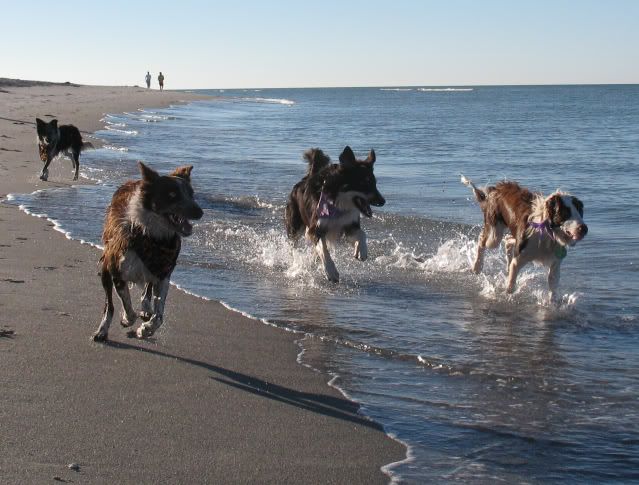 We had so much fun running and playing!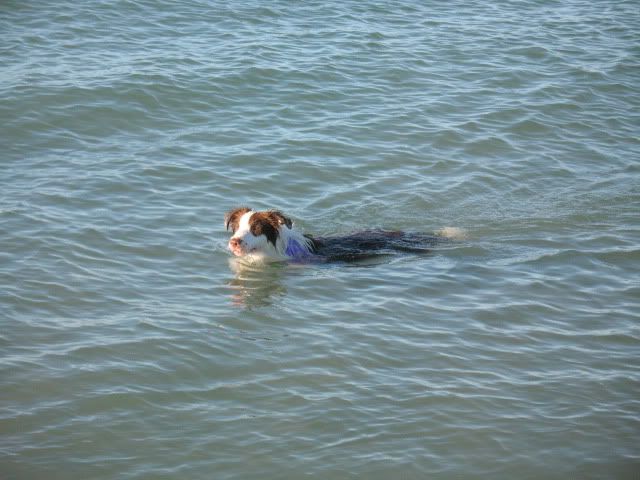 Dahlia was crazy! She went out in the ocean while mom and Grand-Paw were walking the beach. She just swam and swam and swam along beside them, parallel to the beach! And she kept leaping up like a dolphin!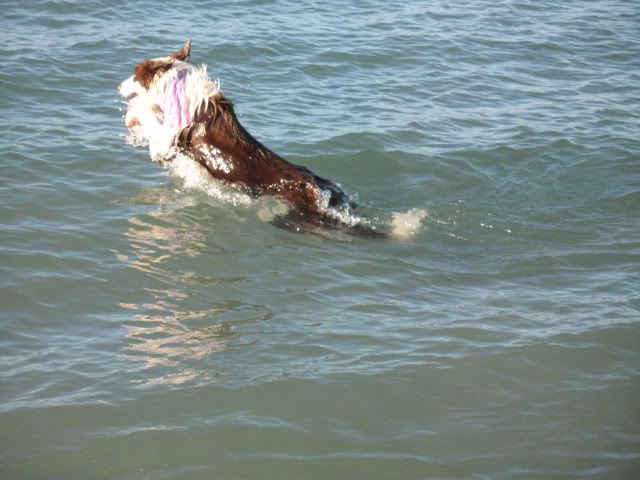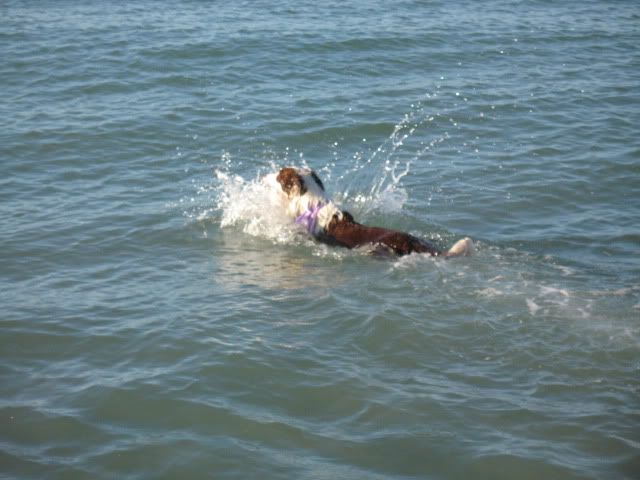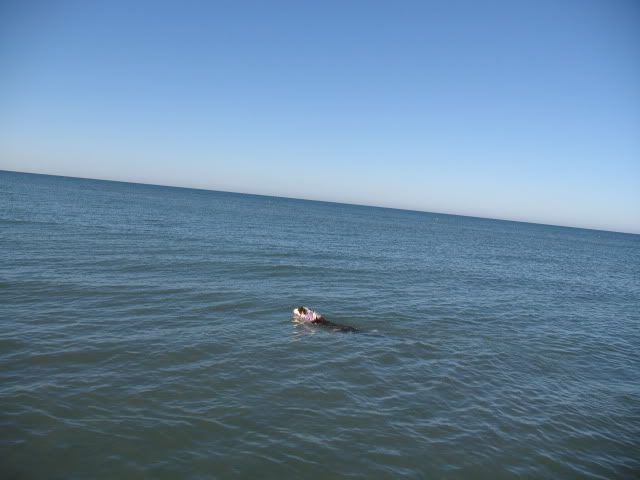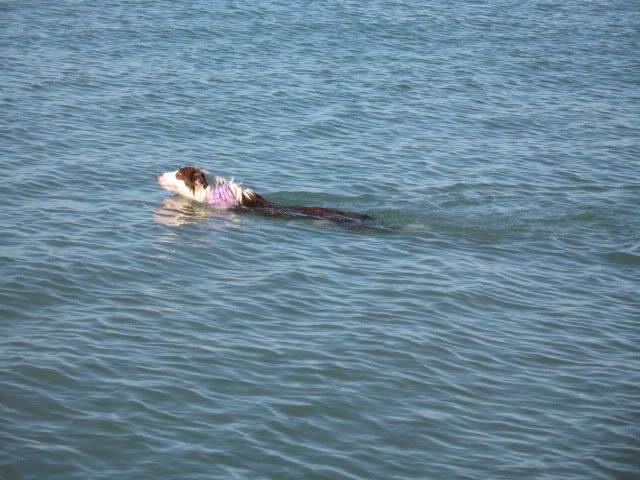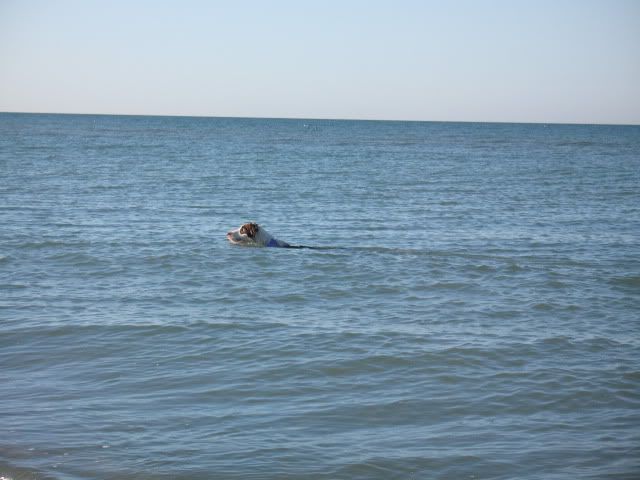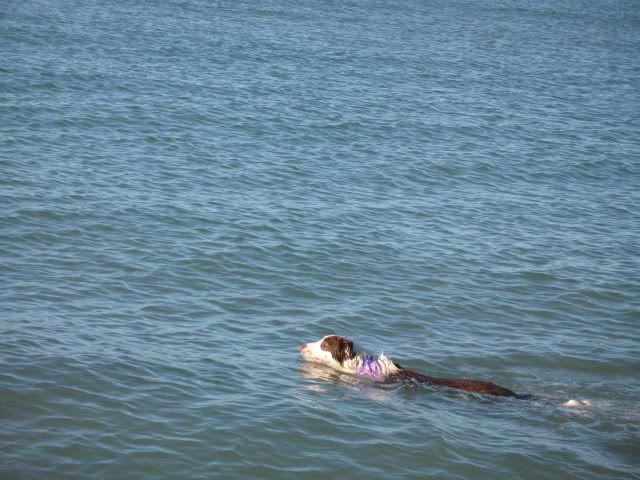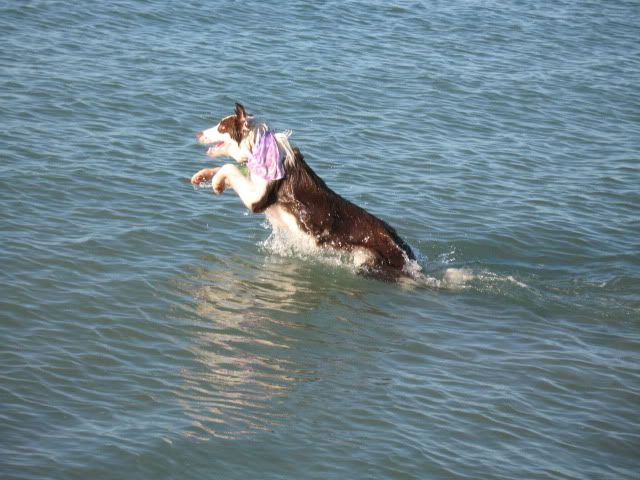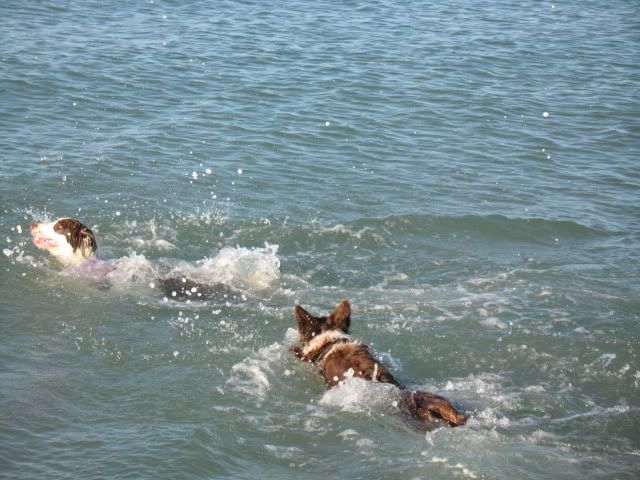 Firefox tried to get her to come back to shore!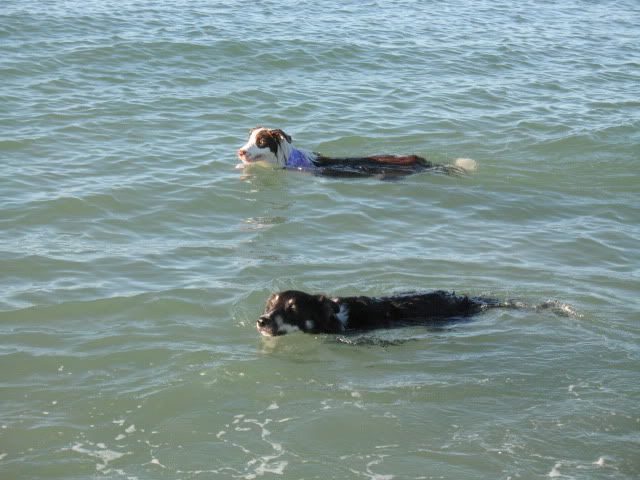 Then I tried.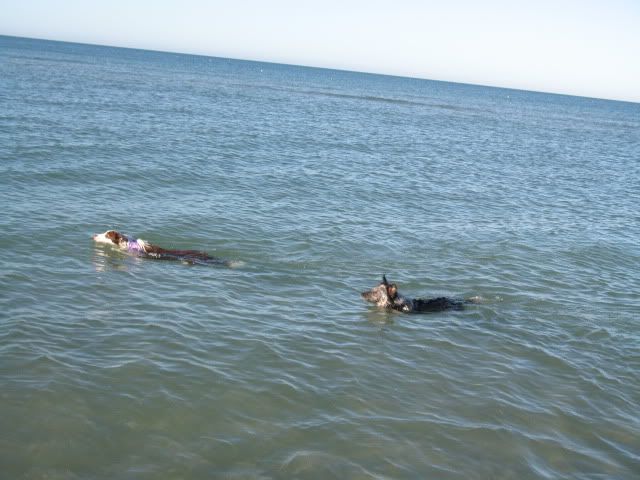 Then Sparkle tried.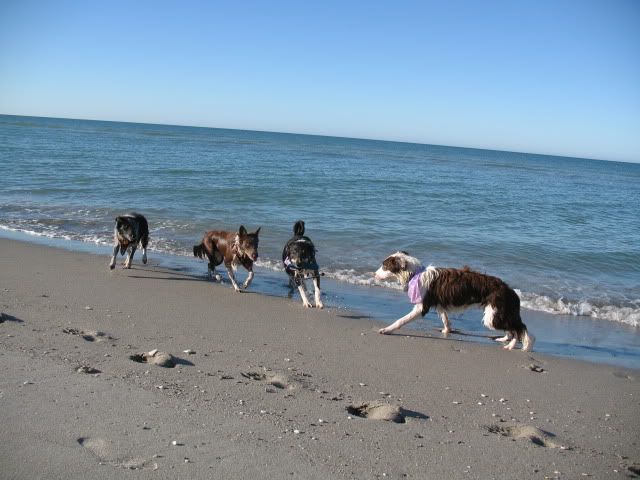 Finally she rejoined us!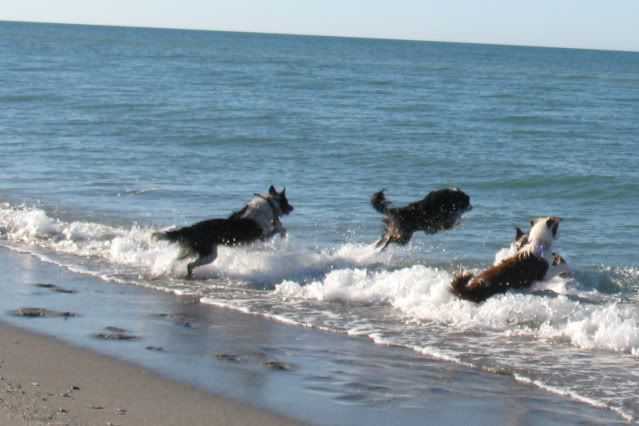 Whee! We loved to leap in and swim for the toy!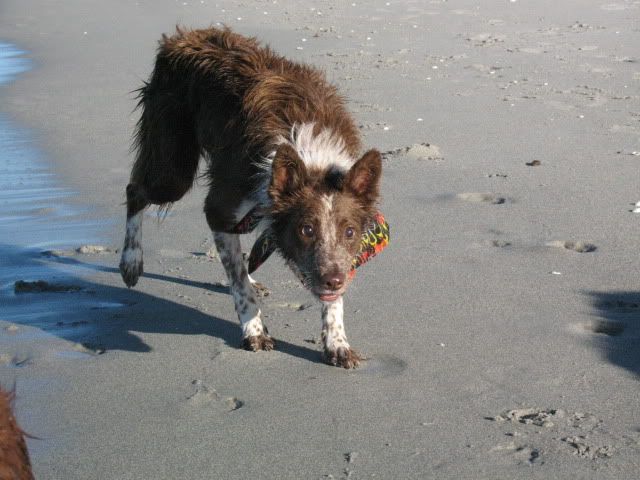 Here is Firefox stalking me!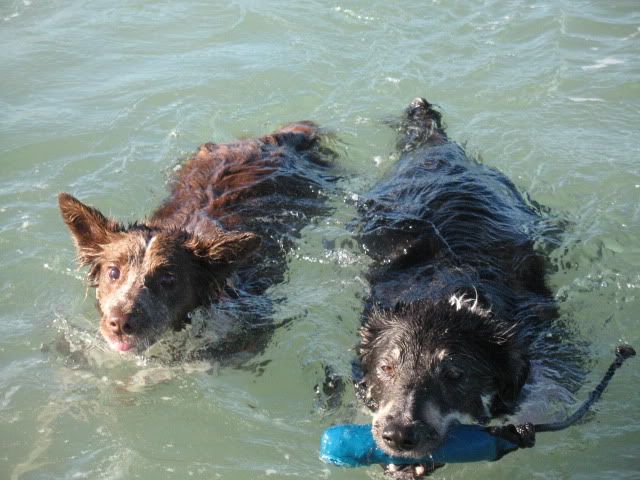 Firefox helps guide me to shore.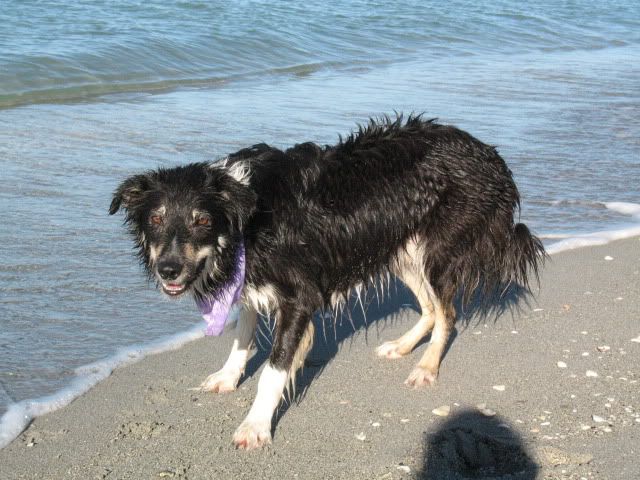 I'm ready to go again!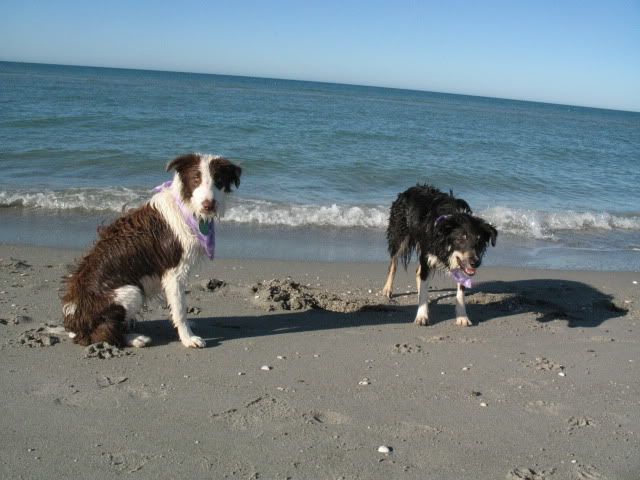 Me n' my little sis.



We are waiting . . . !

I am a very good fetcher! The last day we went the surf was rough! Look at these photos!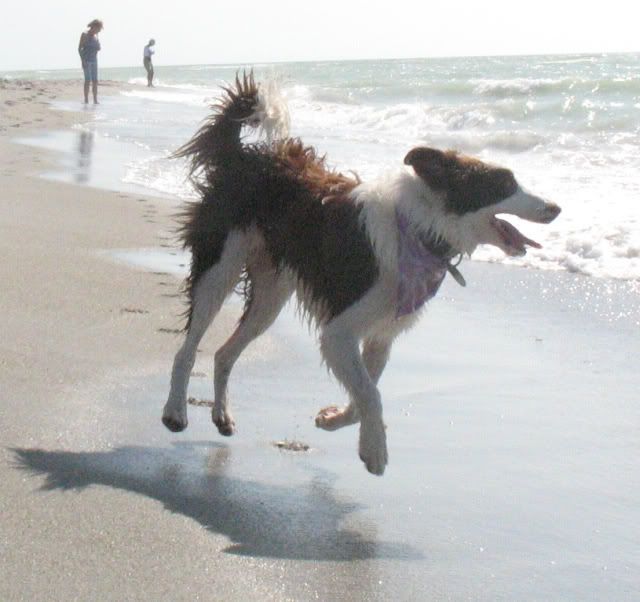 Dahlia was loving it! Look Ma, no feet!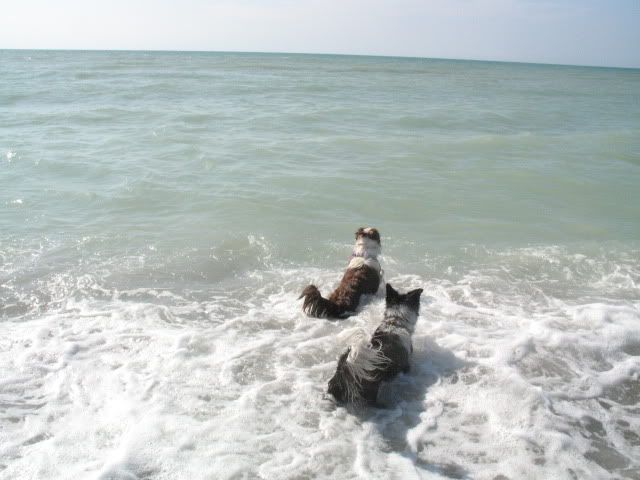 Dahlia and Sparkle braving the surf.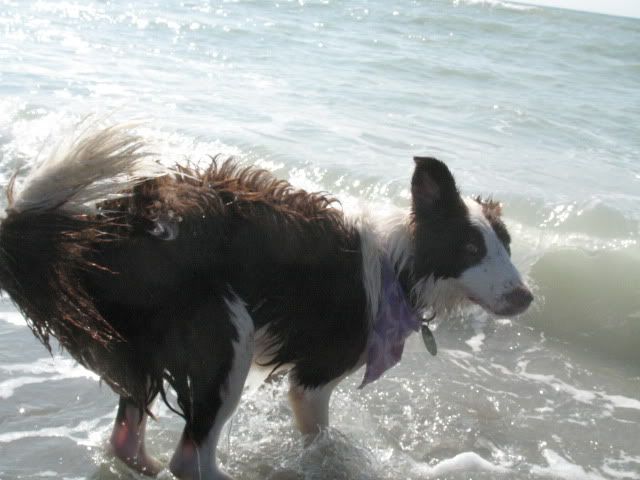 Wild Dahlia!



Me playing tug with Dahlia as Sparkle referees.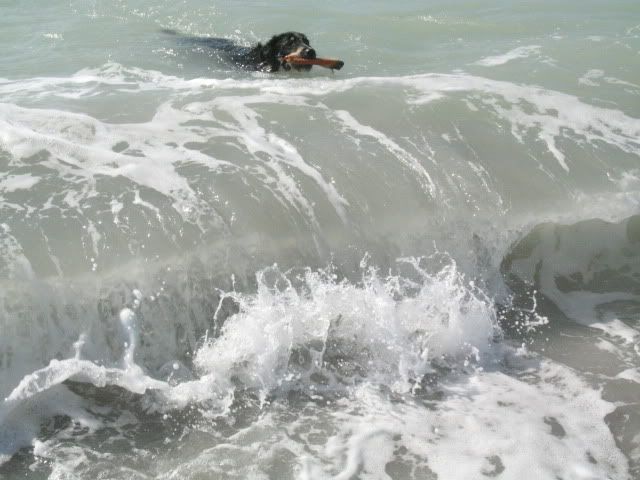 Here I am, surfing the surf!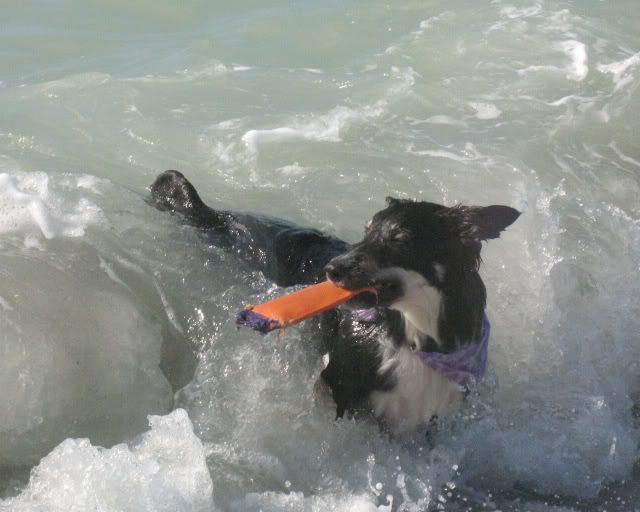 What a ride!!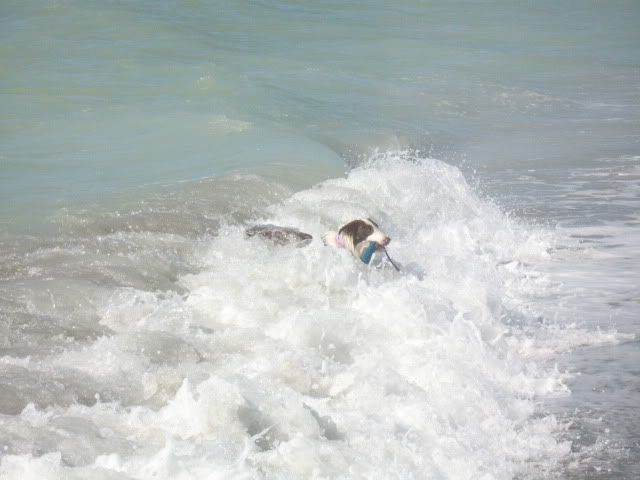 Dahlia surfed too!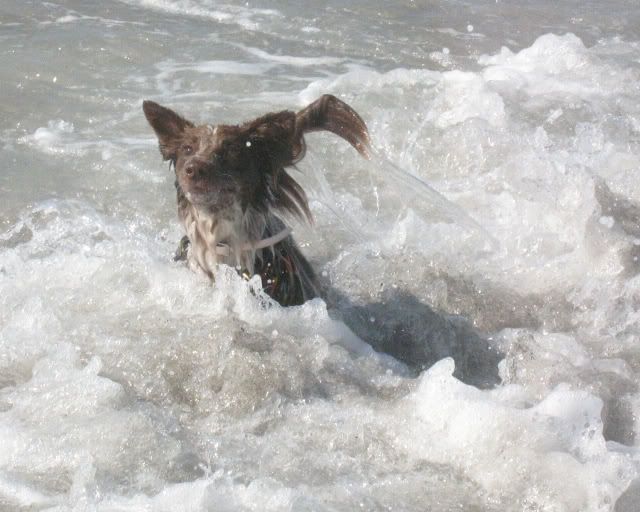 And Firefox gave it a try as well.



Sparkle preferred to watch.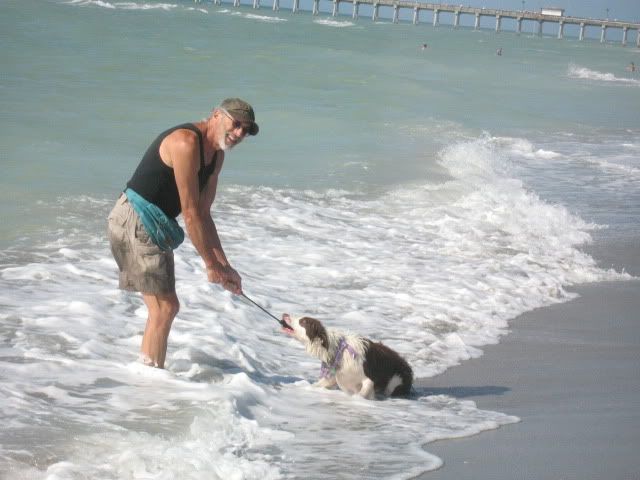 Grand-Paw and Dally played some tug in the surf.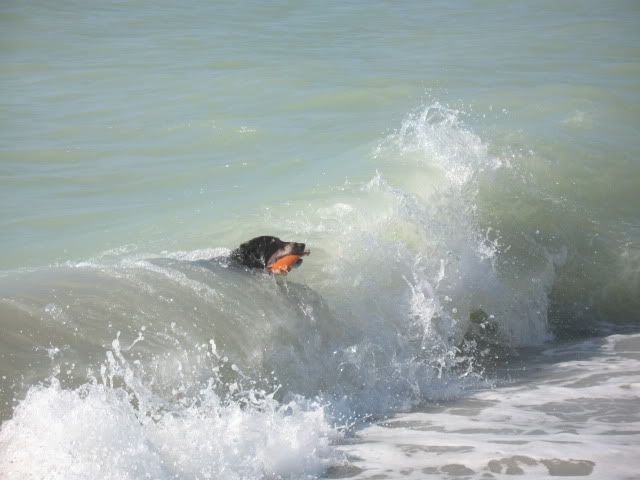 Here I go again!



And my little sis, she's pretty brave.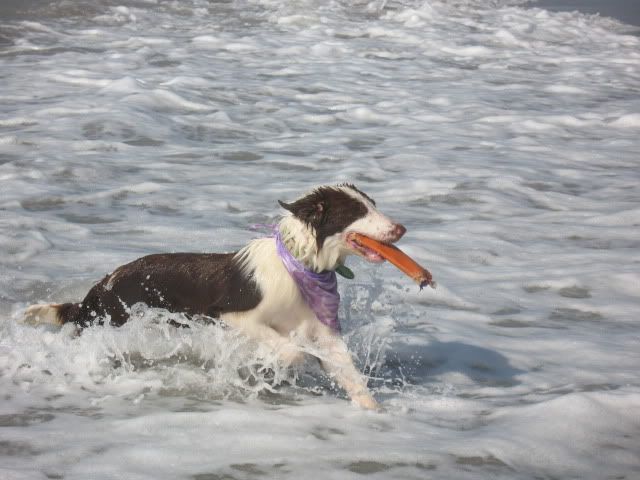 Here she comes!

Well! Mom has a gazillion more photos but she says these will have to do! If you made it this far, thank you very much for looking!
WOOF!
ArthurGOOD!