Hiya Everybody!
Arthur here, to let you all know what a fun time I had at Agility Camp this past weekend. I brought my mom, and you know, I think she really learned a lot. I was able to figure out where she wanted me to go a lot easier at the end of camp, than I could at the beginning. Those teacher people must be really smart. I like 'em.

I've got lots of photos to share thanks to my friend Caitlin. She's awesome! So, here you go.


This is me hanging out while my mom figures out what to do.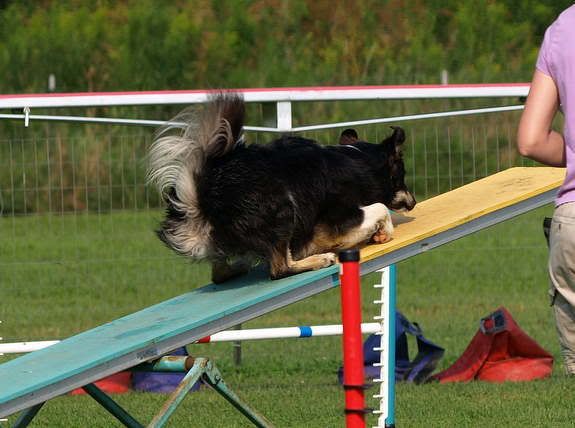 Look Ma! No Paws!!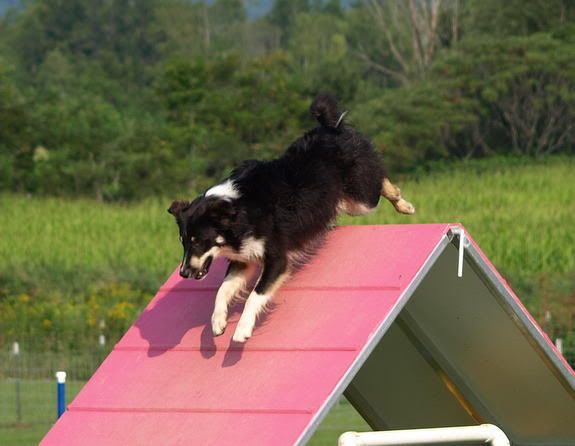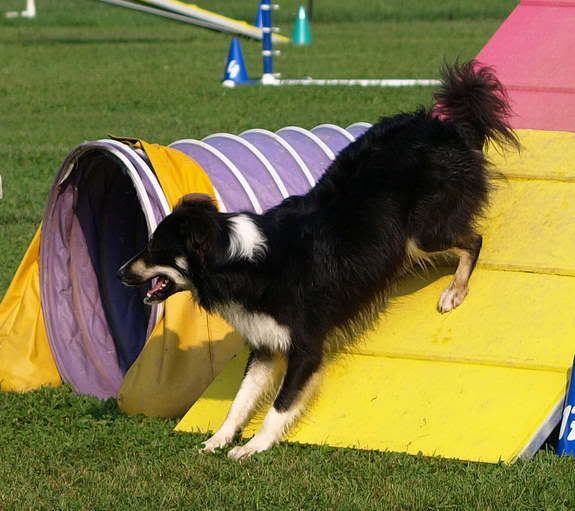 I almost died on this dog walk but I clawed my way back on and kept running anyway! I heard that teacher Stacy said, "I have no idea how he did that (stayed on)." Doesn't she know I am *amazing*?!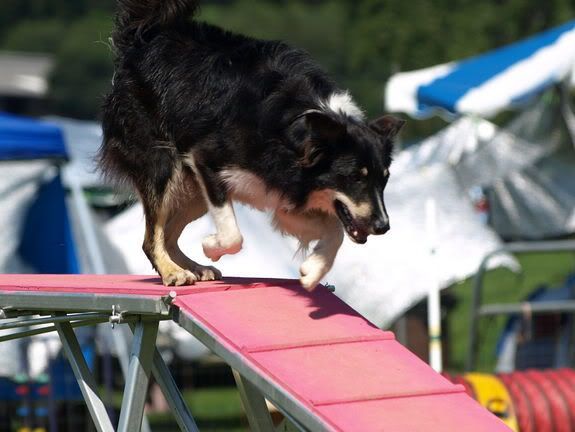 And I still did my Target perfectly!

The Weave Poles are so easy I can do them with one eye closed.

And with only one paw on the ground!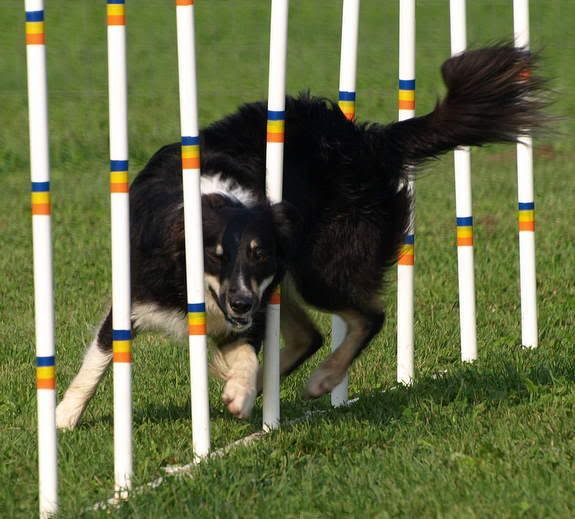 I gotta concentrate a little . . .

ZOOOOOOOM! (Please ignore the flying slobber.)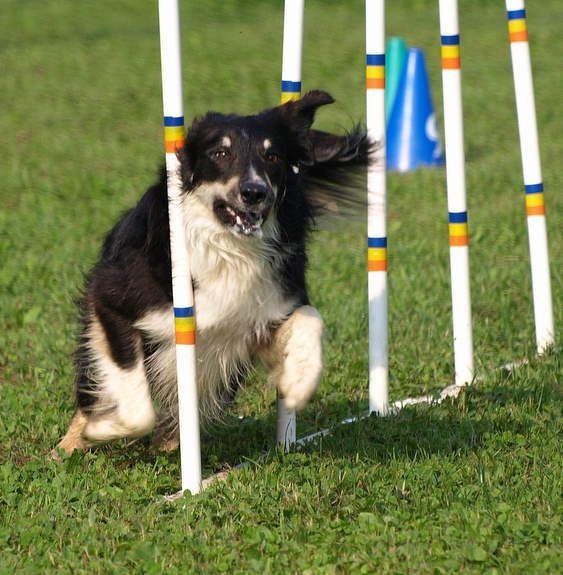 Tunnels are SO fun!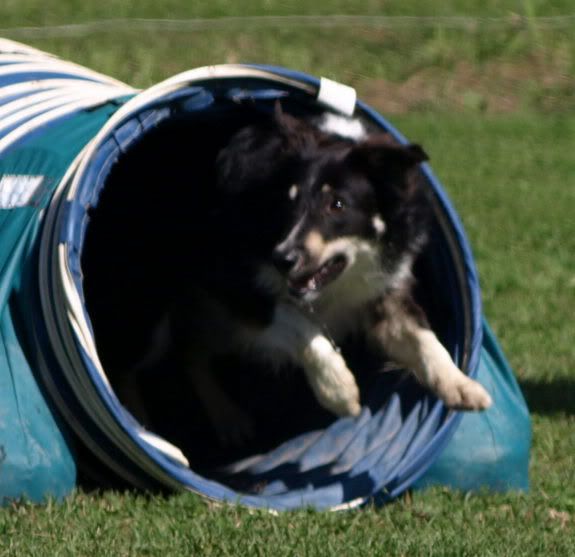 I got lots of breaks to go swimming, too!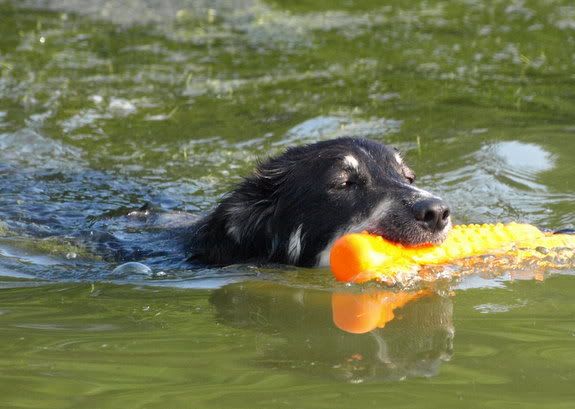 My sister Caper came and got to swim too, but she didn't get to play agility!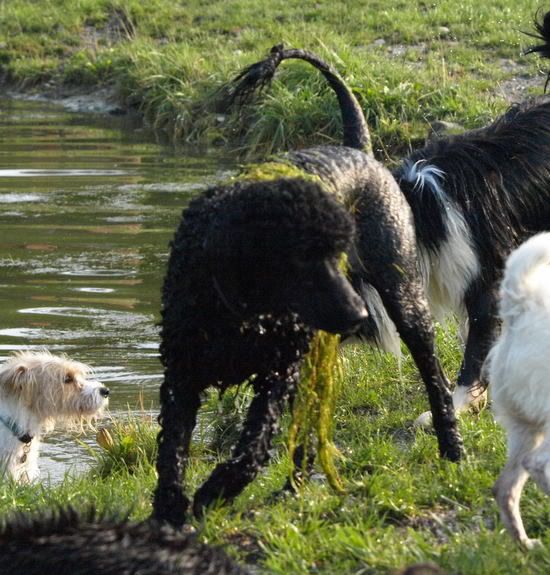 She is like a Swamp Monster in these pics!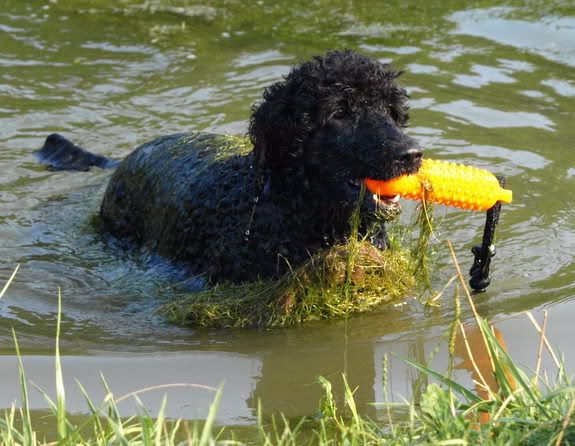 My friend Lulu also hung out.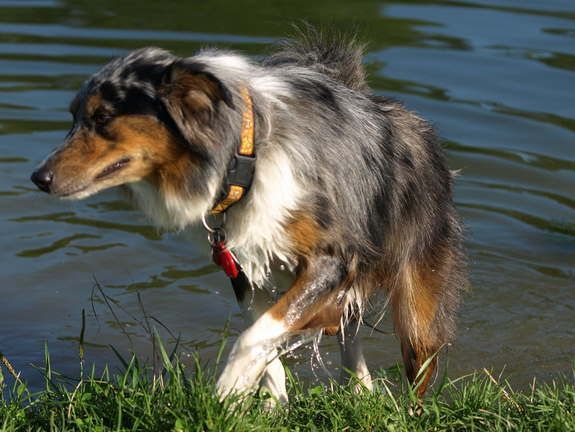 And my crazy foster sister Firefox swam after me everywhere, but she wasn't a good swimmer at all so she had to get a lifecoat!
She even fetched Rebekah's ball a couple of times!
Well, that was my fun three days at camp! Thanks Stacy and Abbie!!!

WOOF!
ArthurGOOD!